Mango is the "King of Fruits" and definitely brings a taste of the exotic to the table.
It's not the easiest fruit to prepare, being so juicy it tends to slip and jump out of your hands. There is a better way.
I will show you how to prepare a mango with the minimum of fuss and mess. This method will help you extract the most flesh from your ready to eat ripe mango and keep the juice from escaping all over you and the kitchen!
Follow these easy steps and you'll look like a professional mango connoisseur.
---
Wash your Mango
Leave the skin intact
Hold the Mango so the pointed lower part of the mango is facing you and the top pointed upper part is facing away from you
With a sharp knife slice the right hand side of the mango.
Repeat on the other side. You should now have three separate bits of mango. Set the middle core section aside for now but do not discard.
With the same sharp knife, score vertically across the flesh of one segment, but do not cut through the skin.
Using the same segment, score horizontally across the flesh. Again, do not cut through the skin.
Turn the mango over so the skin is facing you and turn the mango inside out – pushing with all your fingers (see image below)
You should now have something that looks like this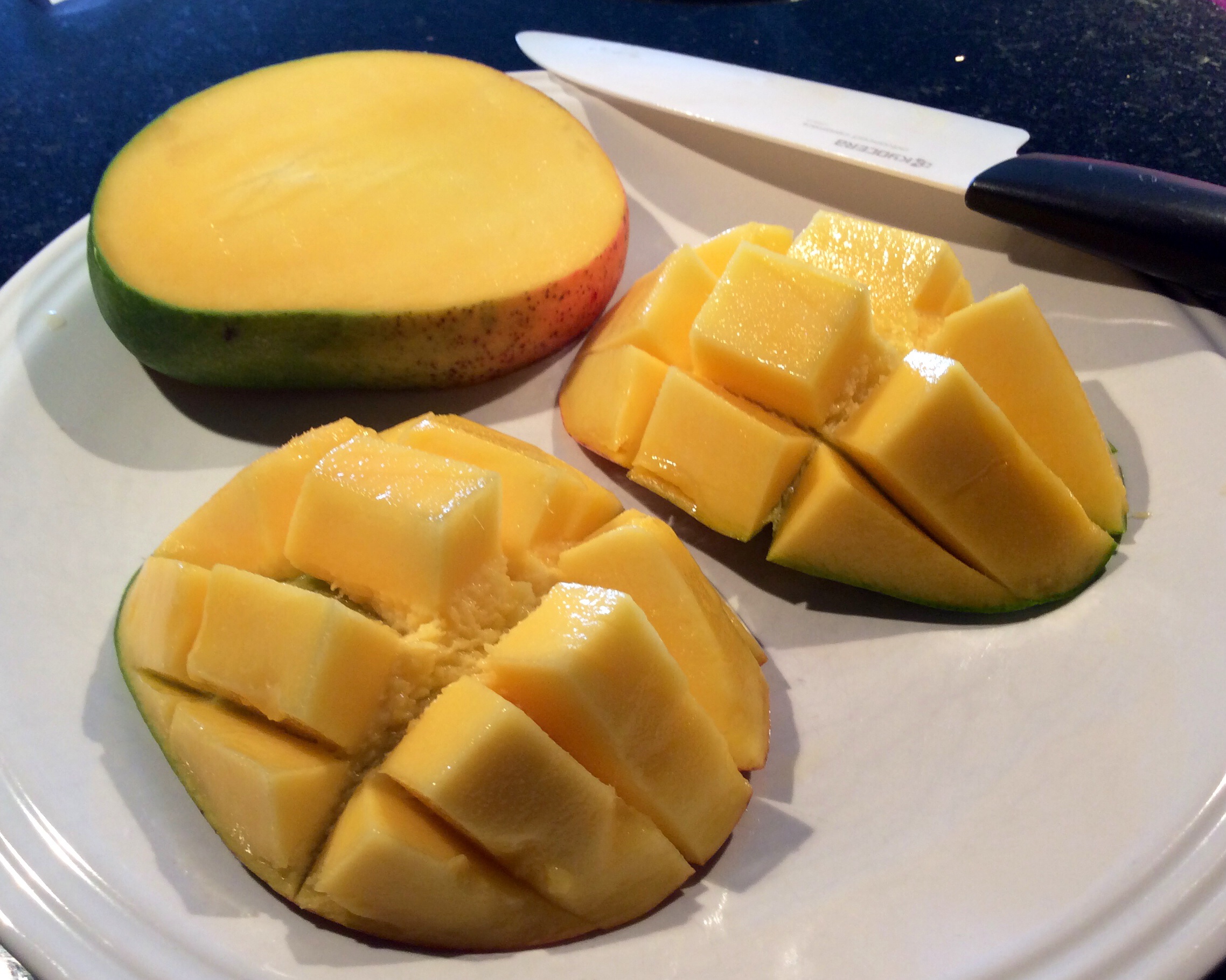 Using your knife, cut off the raised segments into a bowl. Discard skin.
Repeat above on the second half of mango segment
To remove the flesh from the core
Using your knife, slice either side of the main core so you have two thin strips. Carefully remove the skin from these strips and chop into chunks.
Discard the skin and main core