Stuck for ideas on what your next hero or heroine should look like? What their backstory is? What is their motivation? ChatGPT is the hero of the hour ready to rescue you from creator's block.

In FOUR EASY STEPS I'll show you an example of how to create new Characters that could be used in your next creative adventure. Imagine adding these characters to your next Game, Movie or Blockbuster Novel…maybe it will help you springboard your own new and exciting ideas.
First you need ChatGPT. Follow this link to sign up with your email for your free account. But first you may be asking yourself a question…
What is ChatGPT? Well, I could tell you, but lets get the AI to tell you all about what makes it tick!

Here are the FOUR steps you need to follow once you have ChatGPT ready to go.
STEP 1
Ask ChatGPT a question or type in what you would like it to work with. Here's what I used.

STEP 2
Next, ask it to use those elements to make a table.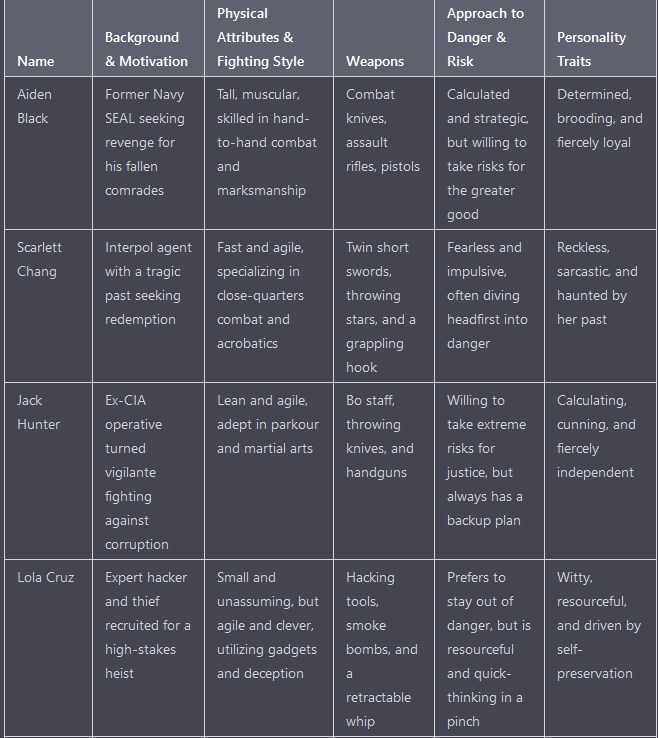 STEP 3

STEP 4
Now, feed that handy info into Midjourney to create some amazing shots of our new Characters!
We've created our characters using ChatGPT, fed their profiles into Midjourney and we're ready to introduce our first Character, Aiden Black, Former Navy Seal.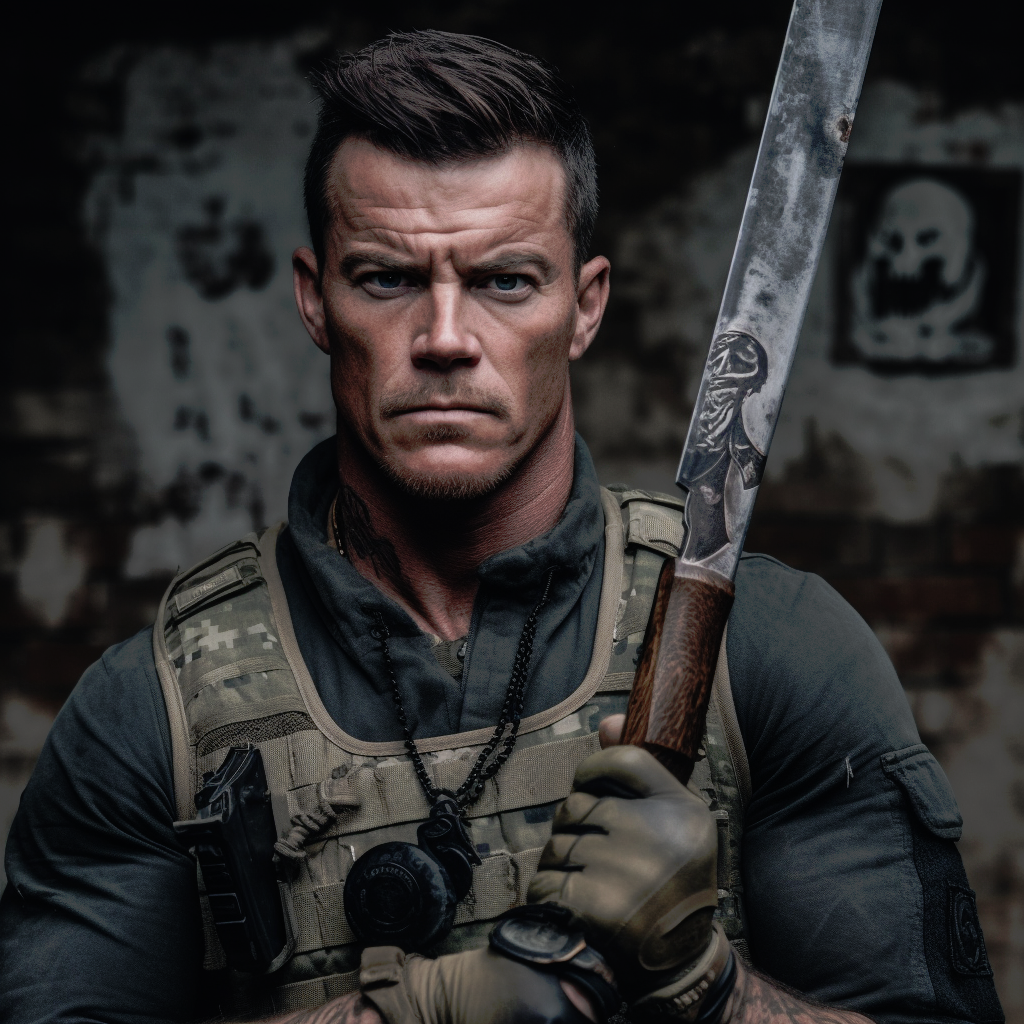 or maybe you'd like this Action Hero to look slightly different. Just pick one of the four choices Midjourney made for us. Tweak them to get just the right look or make variations of the prompt.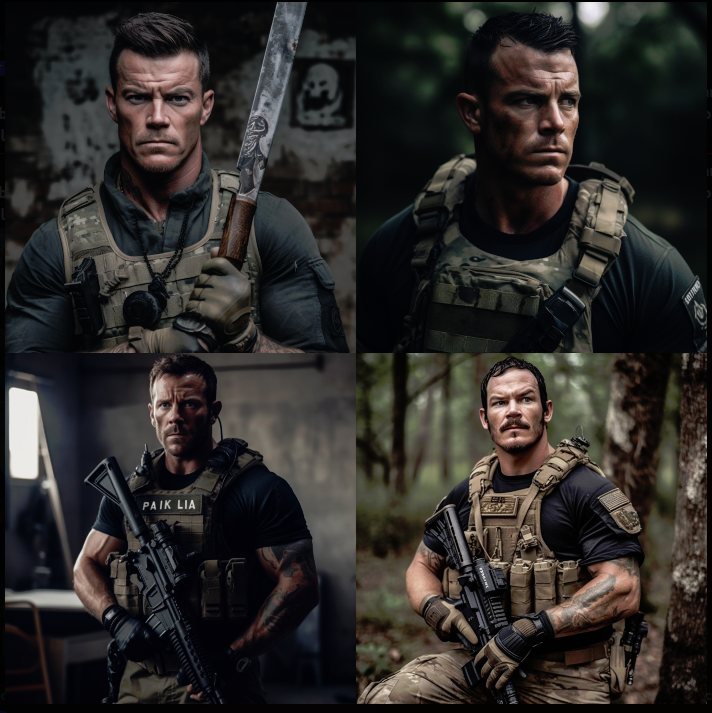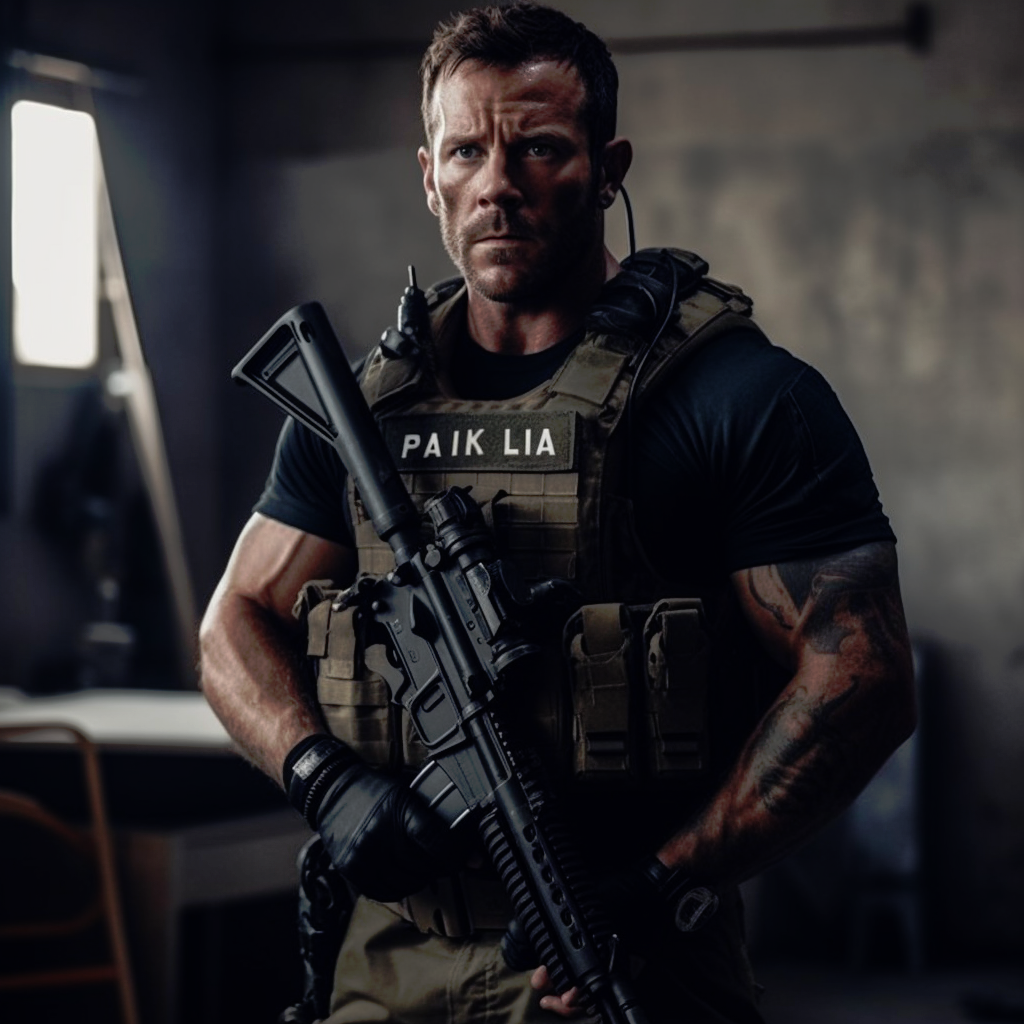 Lets check in on our other Characters:
Scarlett Chang, Interpol Agent
Jack Hunter, Ex-CIA Operative
Lola Cruz, Expert Hacker and Thief
Dominic Rodriguez, Former MMA Champion Fighter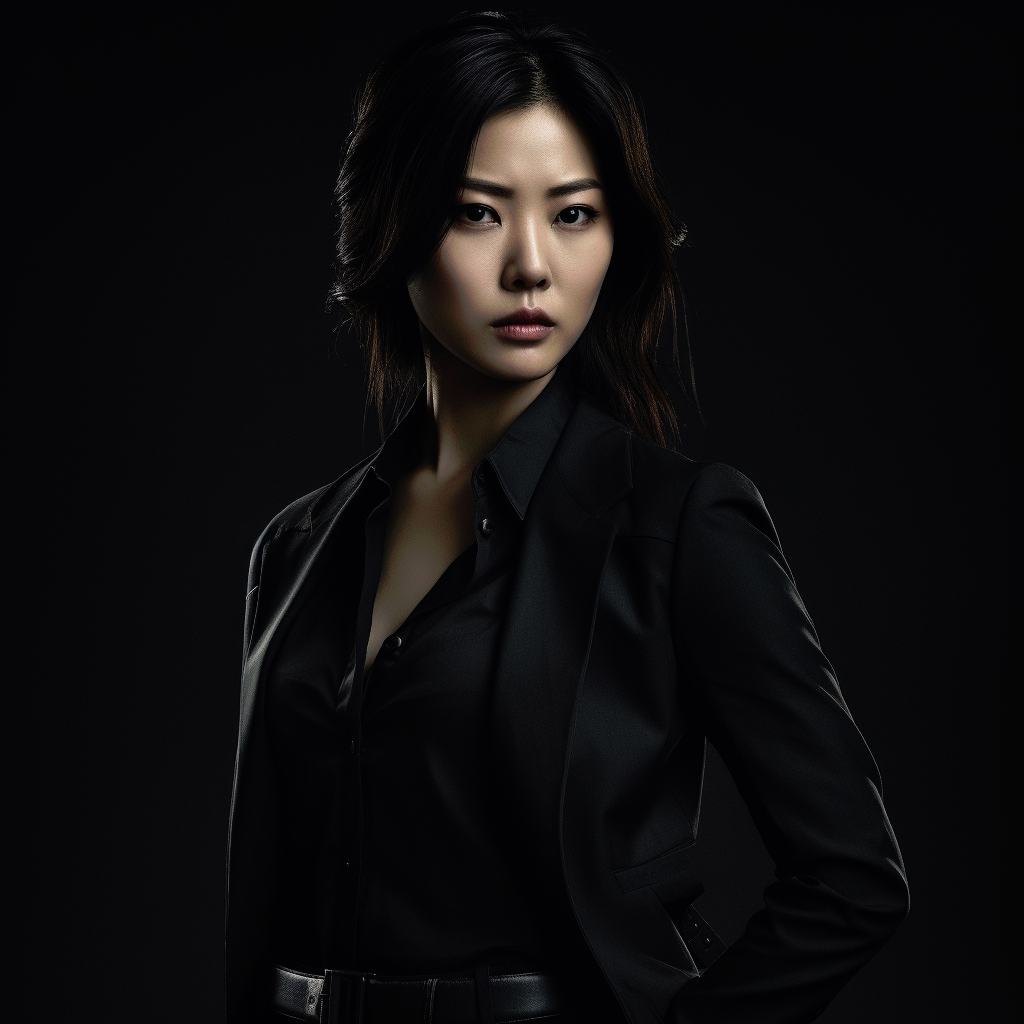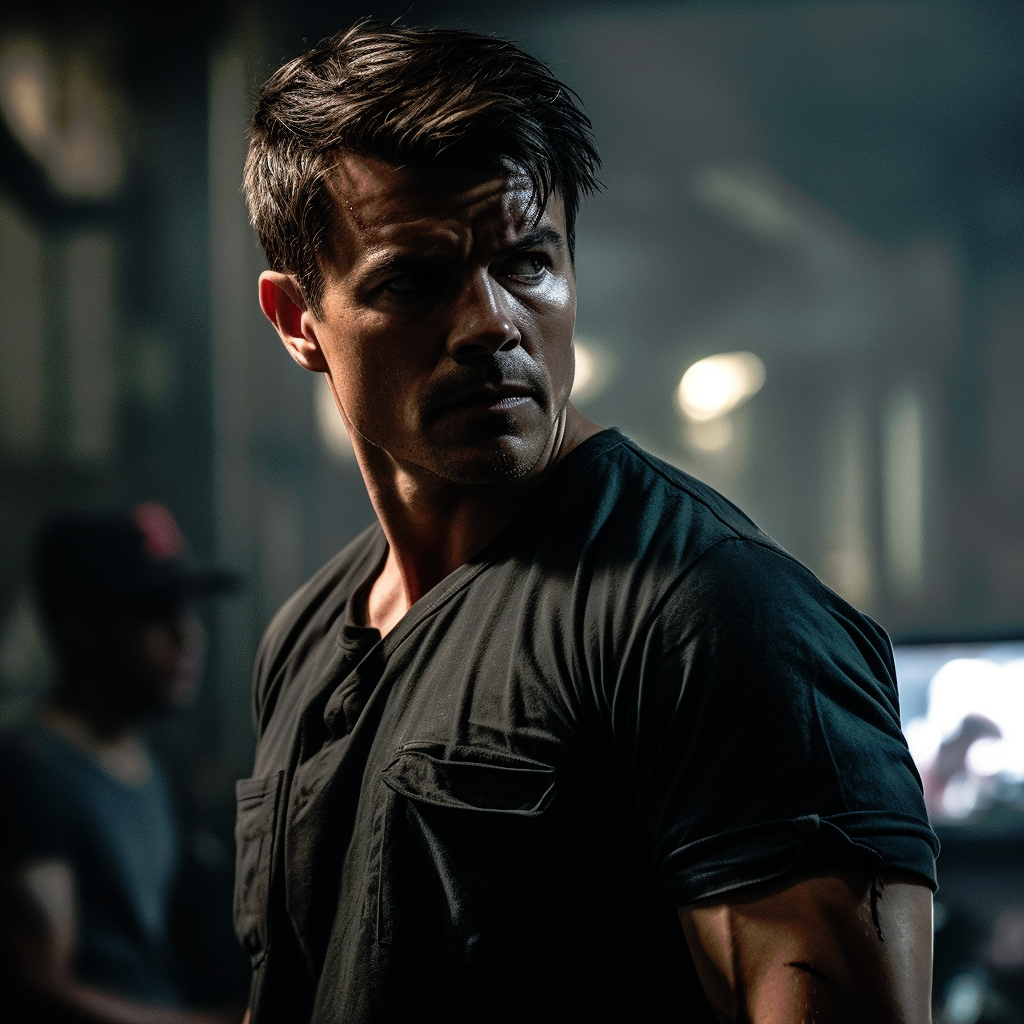 By tweaking the prompt, you can get different styles. Our next Character, Lola Cruz, Expert Hacker and Thief, may be featuring in your next graphic novel so this version may be more appropriate for that medium.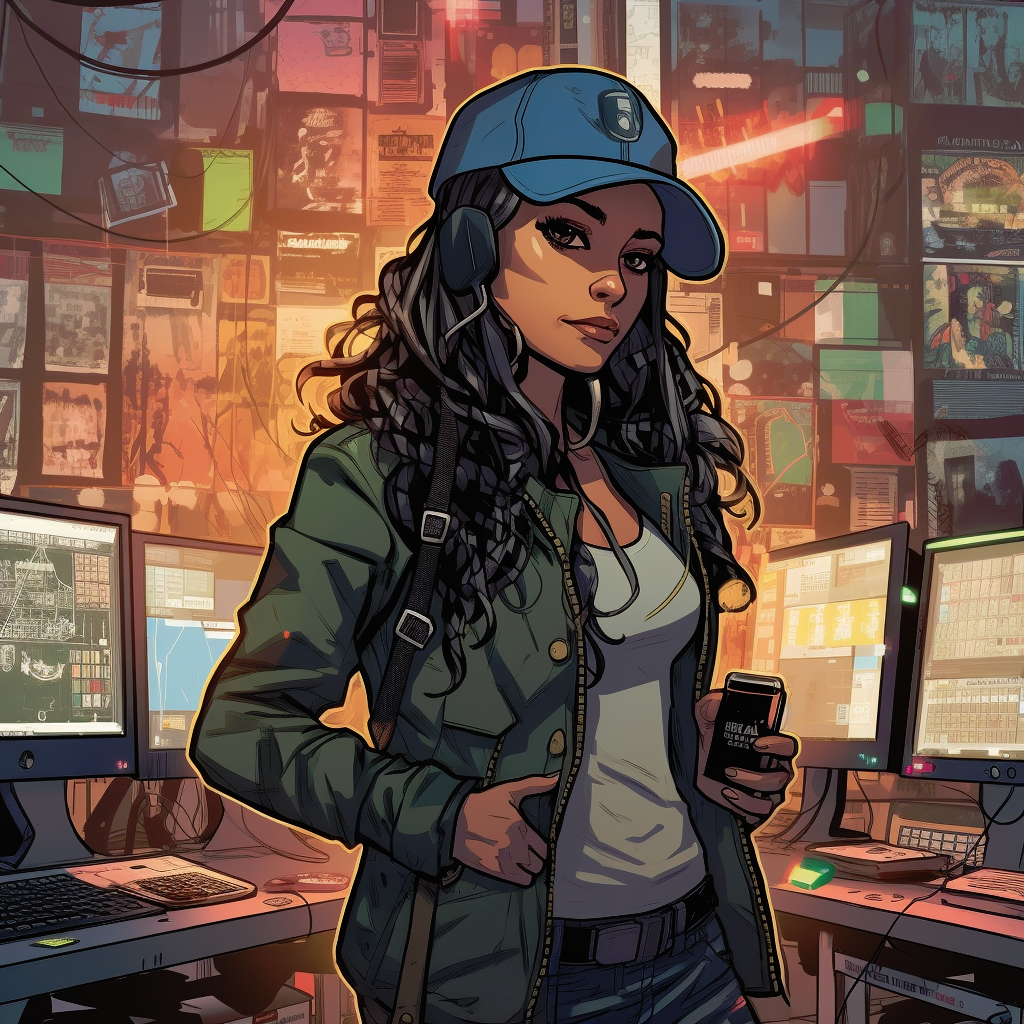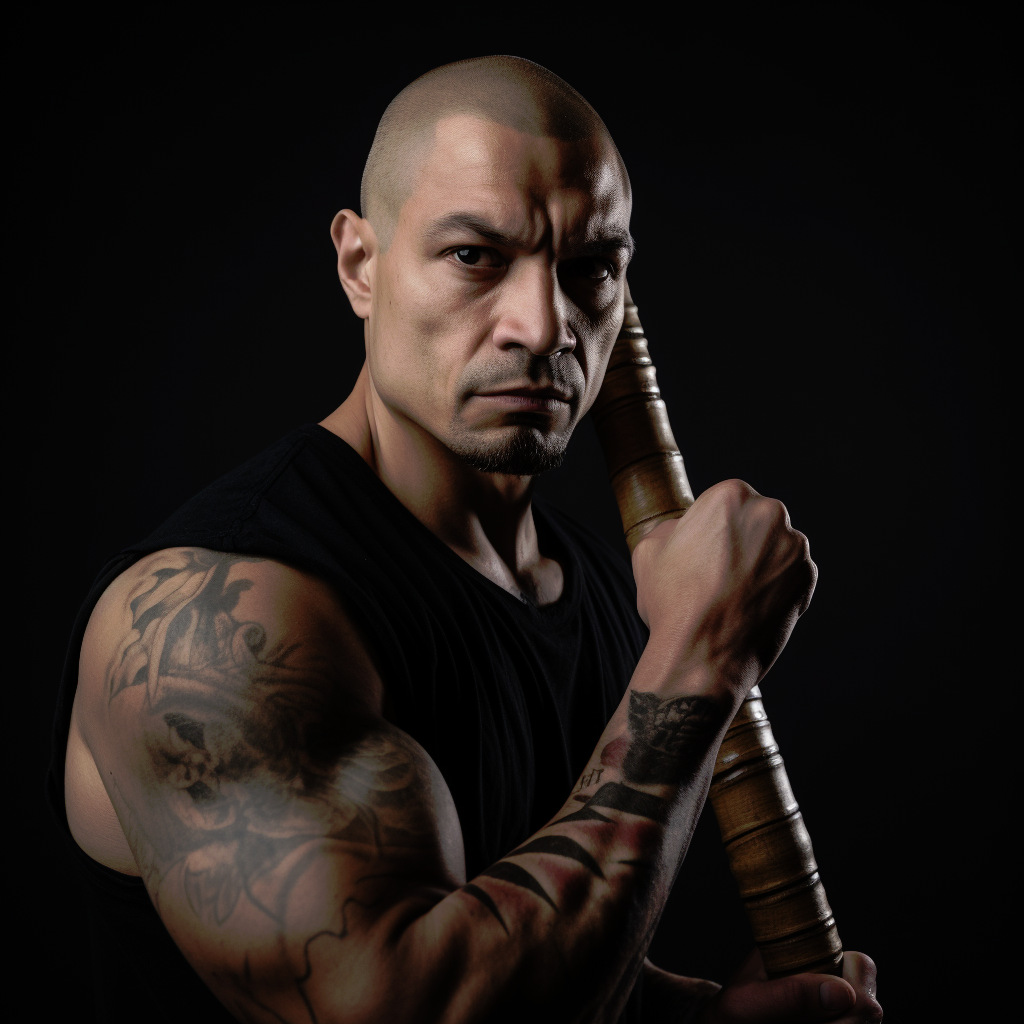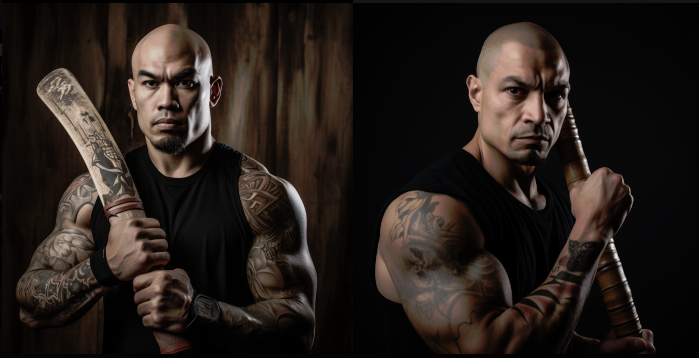 You're all set! Give it a go and work alongside our new AI friends, ChatGPT and Midjourney and see what you can create together.

What do you think of the Characters it created? Share your thoughts about AI in the comments below and let me know what creative things you have made using this AI technology.

In my next article, I'll explore how we can take these Characters and create each one a backstory using the same tools.

Happy Creating!
---
Thanks to DeviantArt and TwoMinutePapers for inspiring me to try these new prompts