First of all lets tackle that big question – what is the correct spelling?
You may know it already but I have spotted so many different ones on manufacturer's packaging, restaurant menus and even in the supermarket that it's hard to know for sure.
Apparently this is the correct spelling
hum·mus
ˈho͝oməs,ˈhəməs/
noun
a thick paste or spread made from ground chickpeas and sesame seeds, olive oil, lemon, and garlic, made originally in the Middle East.
---
Now we have that cleared up…lets make some Homemade Hummus to tantalize your tastebuds and play with that blender again 🙂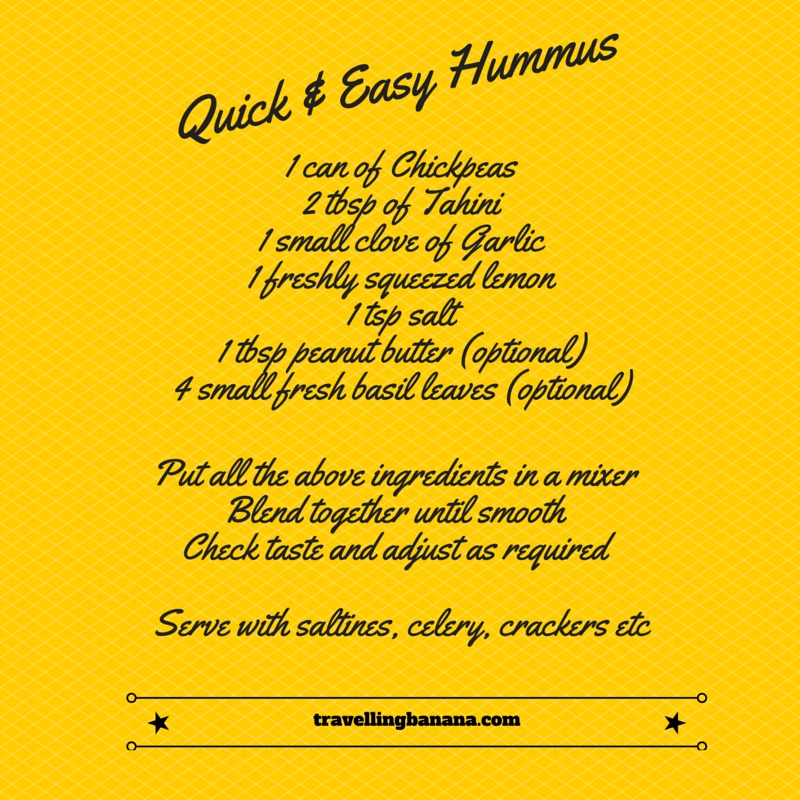 Once you have the basic recipe you can add or remove ingredients to suit your taste. Just add a bit of olive oil or water if the mixture is too thick. Have fun.
There are lots of ways to serve Hummus – warm pita bread, carrot sticks, veg – how do you serve yours?