Miss Jane Marple comes to iOS so you can keep track of your favorite knitting detective on your iOS device. Easily track all your favorite Books, Movies and TV shows.
---
Miss Marple, the nosy but friendly busy-body, now on iOS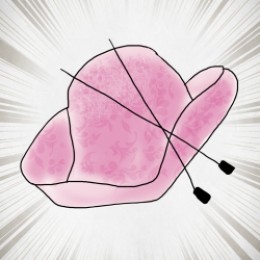 If you love all things Agatha Christie, but especially everyone's favorite spinster amateur detective Miss Jane Marple, then you are in for a treat with our new app – Miss Marple for iOS.
The thing about Miss Marple, is that you can't really ignore her, even though you may not see her at first. She moves around like some frail old lady often muttering something of great importance under her breath and the only sound you may hear is the faint clicking away of needles in the distance, expertly putting a new knitting project together.
Come to think of it, has anyone ever seen any of her finished results? A jumper for her nephew perhaps or a scarf for one of her many ladies that lunch or take tea and cake in her wonderful garden. I'm not sure I have, but then it's all part of the devious mask behind the clever brain that's working on so many things at once.
Settle in and I'll explain how the app that we have made will help you keep track of all your favorite movies, books and tv shows.
Now where did I put my knitting needles.