Murder, She Wrote has long been a classic TV show and the books are a great way to indulge our addiction. Let me show you a few novels you may have missed along the way.
---
Murder, She Wrote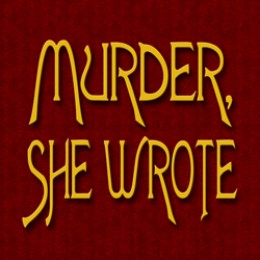 I've always been a bookworm right from an early age. I love words. Put those words into a great story and I can lose myself in the journey for hours.
I like Mysteries, they can be in the form of novels, movies or a TV series. I guess I have a brain that likes to help the good guys save the day and help solve the crime from the comfort of my couch. Don't you?
That's what I love about the Murder She Wrote series. The descriptions are wonderful and as the story is told from Jessica Fletcher's perspective you feel like you are seeing everything through her eyes, so ultimately you are drawn into solving the who dun-nit? They are also an easy read, just what you want if you have a busy life.
I especially like a good mystery novel to read with a nice cup of coffee, relaxing on those long hazy days sitting outdoors in the park or in my own backyard or even on my Summer vacation. Summer is Summer wherever you are, so as long as the sun is shining and you have a good book to read, your favorite drink next to you and a relaxing setting, getting lost in the plot of the story will be easy.
Intrigued enough to carry on? I hope so, as I want to share my fascination and love of the Murder, She Wrote books. I'm sure you've seen the popular TV show, maybe even the original when it first aired and countless re-runs in-between, but did you know there are some great novels too?
Are you sitting comfortably, don't forget that drink, then we'll begin…
Donald Bain
Author of the Murder, She Wrote Novels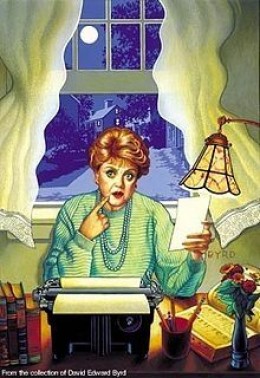 Firstly, let me tell you who writes the Murder, She Wrote books. The author is Donald Bain but he also credits J.B. Fletcher as his co-author which is a nice touch. As the books are told from her perspective, he cites the fictional Mrs Fletcher as working on the book with him. How about that for a twist, but what do you think?
Image Credit: Courtesy of Wikipedia and David Edward Byrd Collection
Top 10 Murder, She Wrote Novels
I'm not going to showcase all of them here but I'm going to highlight the top 10 books that I have enjoyed and can personally recommend.
All the titles are prefixed with Murder She Wrote and then the title of the book.
There's something to read all year round…
I recommend starting with Murder, She Wrote: Coffee, Tea, or Murder?
 but you can start with any of the books in my list as they all work as stand-alone novels and that's just my personal preference.
Why did I put Coffee, Tea or Murder at Number One?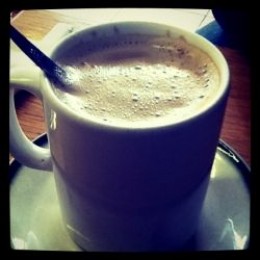 It's another easy read and I like the fact that the characters that you know verywell, be it from the TV series or maybe other books you have read in the series, are all together. The mixture of starting in the US, ending up on a flight and then the story unfolding in London is what I really loved about this story it really mixes it up.
The author really knows how to describe the locations well and I found I could really picture the places he was describing. As I'm originally from the UK, it was nice to read a story that featured my home and I can confirm that he did a great job describing where the gang traveled and the sights they managed to take in on their trip.
What is great about this book?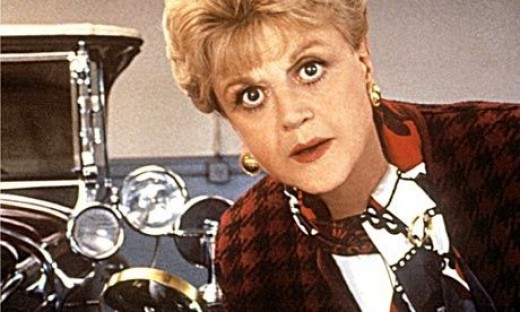 You know Mrs Fletcher loves to cycle around her beloved Cabot Cove on her trusty cycle visiting people, shopping and sometimes getting into trouble. Any avid fan will know that she can not drive a car but, did you know she has a private pilot's licence? Well, she doesn't fly to England in this book, as she's not that good yet, but the people she meets in her adventures always find that's quite an astounding skill to have and occasionally in other books she will fly light aircraft run by an ex-commercial airline pilot who also resides in Cabot Cove.
Here's a fact you may not know about the author. Donald Bain actually used to work in the aviation industry so maybe that's why his character began showing an interest in getting a private pilot's license – what do you reckon?
In Coffee, Tea or Murder she does fly from Cabot Cove to Boston where she and her fellow passengers will make the trip across the big pond to London for the inaugural flight of a new jet airline, SilverAir run by former CC resident, Wayne Silverton.
Instead of being set entirely in Maine, the gang of regulars, such as Dr. Seth Hazlitt and Sheriff Mort Metzger join Jessica on the trip, so it almost feels like you haven't quite left Maine and you have a feeling something is going to happen as the whole village seems to be on the plane! That poses the question…who exactly was left to run things back home?
I do enjoy the novels even more when they are set in the fictional cosy fishing village, but I also think it's great when Jessica is allowed to leave her little town and visit other places. If you have read other books in the series, you will know about Detective Inspector Sutherland, the lovable Scottish brogue from Bonnie Scotland who works in London at Scotland Yard. If you don't know the sub-plot I won't spoil it here for you, but it's nice that he appears in this novel too to lend Mrs Fletcher a hand..no wait, shouldn't that be the other way around?
Photograph: Everett Collection/Rex Features
If you've never seen the show and reading is not for you – then you may be interested to grab one of these DVD boxsets
There's nothing like owning the whole season of your favorite show so you can pop one into the DVD player at a time to suit you. No waiting in line for someone else to give you popcorn – that's what the microwave popcorn button is for, right?
There's also been some feature length movies too.
Hope you enjoy your visit to Cabot Cove, just watch out for a few murders a long the way…
Murder She Wrote – The Complete Series
---
From: Dance Diabolique

Jessica Fletcher:
There's just something that doesn't seem right.

SFPD Lt. Martin Kinicki:
Yeah, it's these grown men running around in their long underwear flapping their arms, which they do a lot of in ballet.
---
Happy Sleuthing!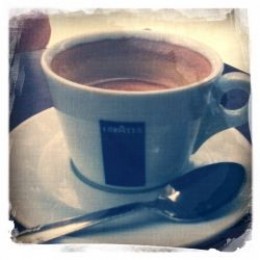 I hope you have fun trying to solve the murder as you read along.
You don't necessarily have to read the books in order. There are certain story lines that unfold over time such as Jessica getting her pilot's licence but the author always seems to manage to bring the reader up to speed by explaining how the character arrived at a particular juncture so you can easily understand the back story. These are kept to a minimum and I've never felt it necessary to read them in order.