Can you remember which Sherlock Holmes books, TV shows or Movies you've watched or read? Let this app help you keep track of everything Sherlock Holmes, Sir Arthur Conan Doyle's famous detective.
---
Sherlock Holmes for iOS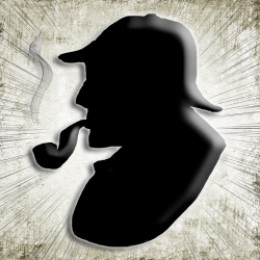 Can you remember which Sherlock Holmes books you've read or which TV episodes and Movies you've watched?
Let this app help you keep track of everything Sherlock Holmes, Sir Arthur Conan Doyle's famous detective. We've compiled a list of books and short stories, TV shows and movies. You can keep track of what you've seen/read and discover hidden gems you may have missed.
It's Elementary, my dear Watson!
New Sherlock Holmes for iOS
now available on the App Store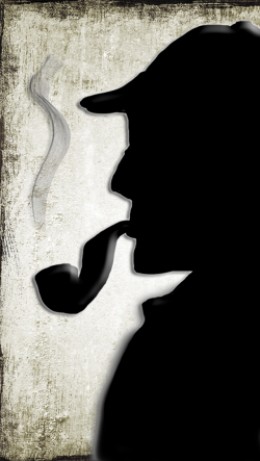 We're excited to see our third iPhone App go live: say hello to Sherlock Holmes for iOS.
After Poirot and Miss Marple we have applied the same principles to one of history's greatest detectives too, encompassing a fictional career that spans over 120 years. We have compiled a huge list of books, short stories, Movies and TV Shows that have been produced, from back in the 1800's to the very latest CBS adaptation, Elementary and BBC Sherlock.
Not only can you "tick off" what you've seen or read, you can also access additional information via handy links to Wikipedia and IMDb.
Download the app today and let us know what you think, either by leaving a review on the App Store or by leaving us a comment in the dedicated support forum.
It's very simple to use and understand but here are a few insights to help you get the most from our app and how it works.
Enjoy 😉
After installing the app from the iTunes store you're ready to go.
The first screen you will see are the list of Novels. The icons at the bottom also show that you can look at Short Stories, TV Episodes and Movies.
The app is currently only available for the iPhone at the moment but it supports the larger retina rich new iPhone 5 too. It works perfectly well on the iPad you just have to use the special super-size me button in the bottom right-hand corner shown as 2x.
We are working on an Android version so watch this space.
How do I Save a Novel I have Read? – Click on the Novel name or picture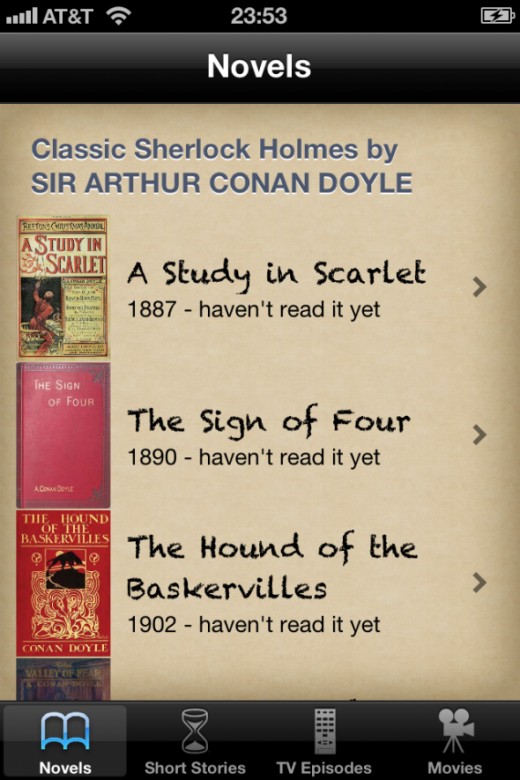 You can save when you have read a novel by simply touching the book icon or name of the novel you are interested in and you will be taken to the next screen.
If you are interested in finding out more about the book, you can click the Wikipedia button on the top right corner, it will load up some information about your novel selection. Once you have finished you can snap straight back into the app where you left off.
Once you have read your book, just tap the red circle to turn it into a nice green tick and when you go back to the complete book selection you will see that it will remember that you have read this book.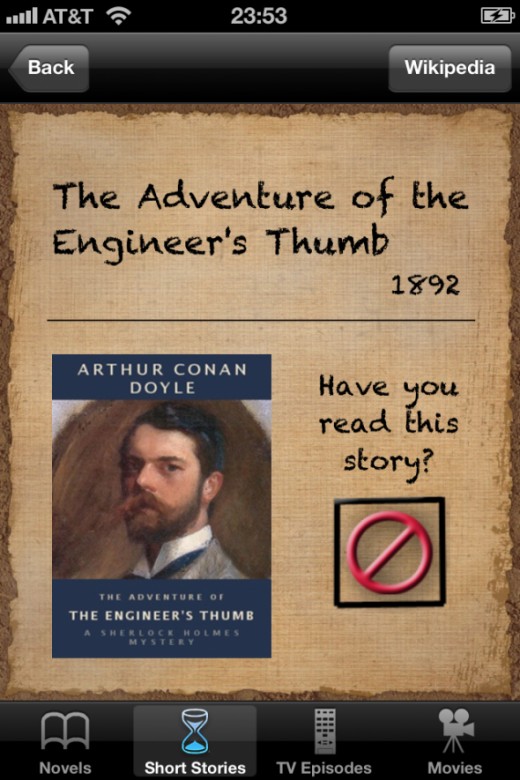 ---

My name is Sherlock Holmes. It is my business to know what other people don't know
---
You can do exactly the same with TV Episodes.
Again, we've added a nice link to IMDb so you can find out more about the show.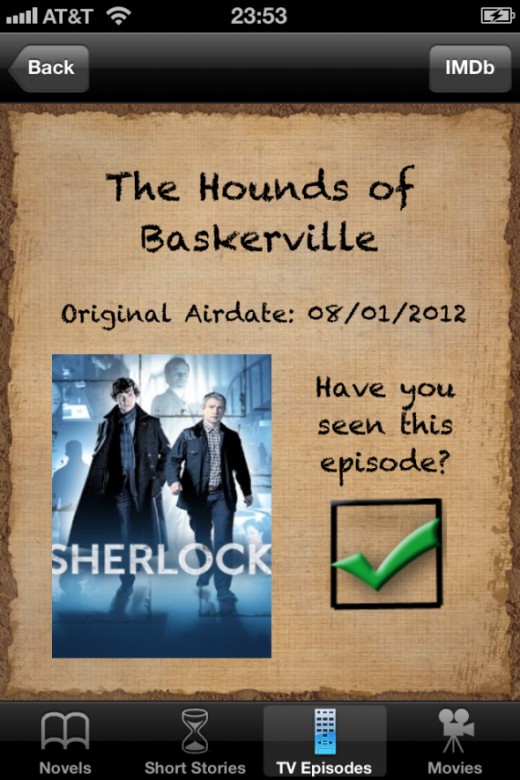 Track Your Movies
and finally you can keep track of the Movies you have watched.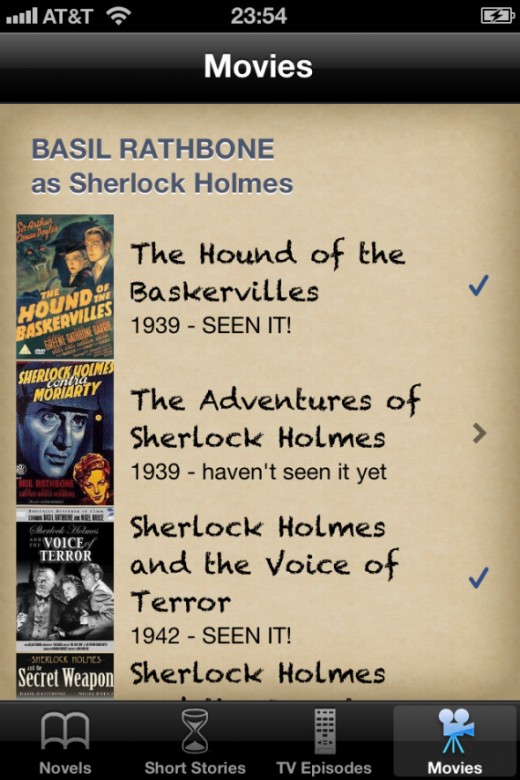 Again, a useful link to IMDb has been included so you can find out a little more about the Movie before you watch it.
---
From The Five Orange Pips

A man should keep his little brain attic stocked with all the furniture that he is likely to use, and the rest he can put away in the lumber-room of his library where he can get it if he wants
---
Why Not Download Sherlock Holmes for iOS on the App Store Today!