Have you ever visited somewhere and really wanted to know where the locals hang out? Where are all the great places hiding when you're only visiting for a day or two? Let me uncover the Miami secrets.
Eat Like A Local
Have you ever visited somewhere and really wanted to know where the locals hang out?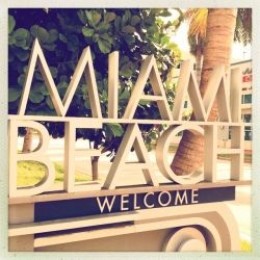 Where are all the great places hiding when you're only visiting for a day or two for a Conference or Meeting?
It can become pretty boring very quickly eating in the hotel restaurant every day so you need some insider tips in discovering the best places to eat and explore the area.
You may be lucky enough to be there longer, on a vacation for two weeks or three weeks but the guidebooks only go so far – you need a friend on the inside.
Look no further – the culinary delights and best spots to dine are within your reach – this is just between you and me so don't tell everyone!
Bon Appetit and Welcome to Miami
Breakfast and Brunch
A meal best eaten in the morning, the first of the day!
So, you've managed to get in your 8 hours, you've blinked several times and yes, it's another sunny day.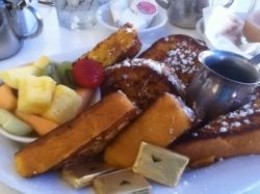 Time to go out and search for Breakfast.
Breakfast is easily found in Miami – everyone offers something so you won't have to go far.
The Most Important Meal of the Day
Here are my top tips for breakfast and if you fancy a spot of people watching along the way.
FRONT PORCH CAFE: 1458 Ocean Drive – Top selections are their wonderful French Toast made with Orange Zest and Beach Breakfast Deluxe but I wouldn't recommend having them at the same sitting
NEWS CAFE: 800 Ocean Drive – The great thing about this cafe is that you can grab a magazine, newspaper or book from their attached bookstore but don't forget to add one of their amazing breakfasts to the list. Anything on their menu is great and the prices are reasonable. Watch out though, it gets extremely busy but once you get a table, it doesn't seem to matter how busy they are, your stomach won't be rumbling for too long.
BOOKS & BOOKS: 927 Lincoln Road – Another great place that has a bookstore attached. so you can grab a newspaper, magazine or book and read while you sip your coffee. It's a great location on Lincoln Road to grab some breakfast. Don't forget to try them for lunch too.
PAUL'S: 450 Lincoln Road – French Family Bakery and Cafe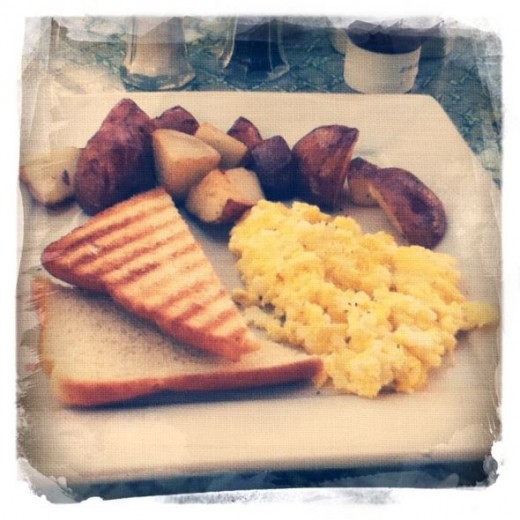 Florida Specialities

STONE CRAB

The claws contain sweet meat

When to eat – mid-October to mid-May
Feeling Peckish – it must be time for Lunch – A meal eaten in the middle of the day, typically one that is lighter or less formal than an evening meal.
PUERTO SAGUA: 700 Collins Ave
Traditional and authentic cuban restaurant – this is about as local as it gets
THE ORIGINAL BROOKLYN BAGEL COMPANY: 1119 5th St
It's all about the water which makes these bagels spectacular. If you're looking for a different type of iced coffee, grab a Cubsta and check out thise ice cubes infused with coffee
VAN DYKE CAFE: 846 Lincoln Rd
One of the many places you can get breakfast all day. Check out their live jazz evenings too.
PANERA BREAD: 1428 Alton Rd
Sign up for one of their Panera cards and watch out for some nice surprises.
PASHA: 900 Lincoln Rd
A great place for a meze of dishes
SPRIS: 731 Lincoln Rd
Pizza and Pasta heaven at great prices
THE TASTE BAKERY: 900 Alton Rd
A sunny spot to grab a bagel, croissant, sandwich or coffee.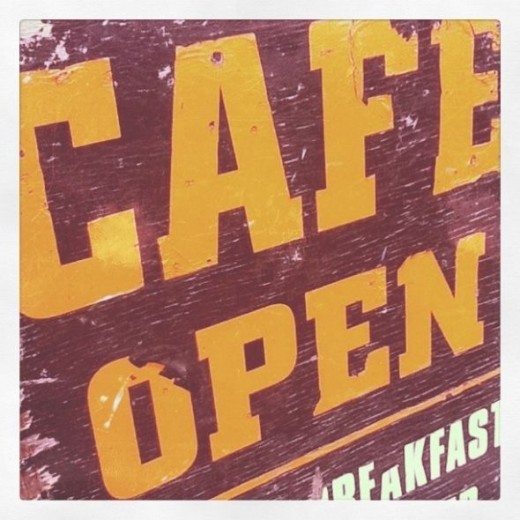 Dinner – The main meal of the day, taken either around midday or in the evening.
SMITH & WOLLENSKY: 1 Washington Ave – This is the place to go for a wonderful outside dining experience with a view of Fisher Island and for waving goodbye to the cruise ships sailing out to sea.Again, it's a bit pricey but well worth a visit especially if you have some celebrating to do. Can get quite busy so book ahead and ask for a table outside.
JOE'S STONE CRAB: 11 Washington Ave – Joe's celebrated their 100th Anniversary last year, so they must be doing something right. It's one of the busiest spots in Miami but they also offer take-away if you're in a rush.
BALANS: 1022 Lincoln Rd – They have Happy Hour every day between 3pm and 7pm. Balans is a great place to have a cocktail or one of Miami's infamous Mojitos. It's a very relaxed place to sit and have lunch or dinner.
RED, The Steakhouse: 119 Washington Ave – A great place to get your steak fix. A little pricey but a perfect place to celebrate a special occasion.If you fancy something other than beef, they also offer seafood, pasta, chops and lamb
Miami Style

1. Have a Mojito – it's the law!

2. Dine on Espanola Way

3. Have a special meal in rococo style at The Forge

4. Eat Alfresco by the ocean but watch out for those cheeky seagulls

5. Grab a table on Lincoln Rd Mall and look out for Happy Hour!
Any Time of the Day
ELEVENTH STREET DINER: 11th Street & Washington Avenue
Great traditional American fare with fantastic prices and friendly staff. Open 24hrs a day and is a gem if you want to experience an authentic "diner" meal. Eat there once and I guarantee you'll be back. You can't miss it, look out for the super shiny silver diner car – an original from 1948.
LIME FRESH MEXICAN GRILL: 1439 Alton Rd
Tacos, Burritos, Quesadillas and Vegetarian options – a bit of Mexico in the heart of South Beach.
BERNIE'S L.A. CAFE: 1570 Alton Rd
Friendly cafe offering healthy choices. Offer delivery and take-away.
RICE HOUSE OF KABOB: 1318 Alton Rd
Offering a taste of Persia in Miami
BELLA NAPOLI: 1443 Alton Road
Italian Restaurant frequented by locals.
OLIVER'S: 959 West Avenue
A very popular place to eat and it can get extremely busy. Great for any meal of the day.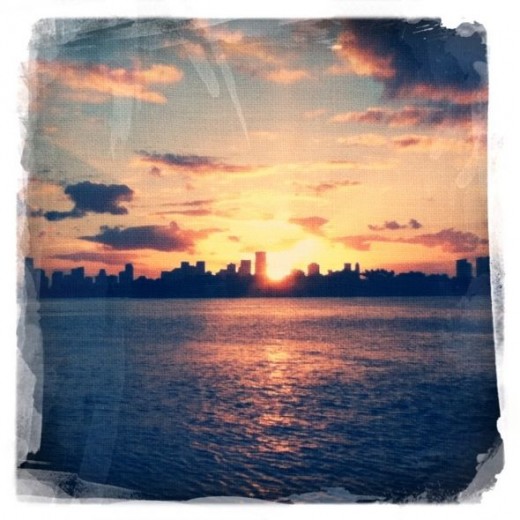 Florida Specialities

TUPELO HONEY

The Bees buzz around the Tupelo Gum Tree

and make a light and sweet honey from

the blossom
Find Out More About Miami