Everyone has their favorite Bond growing up and with every passing generation there's a new Bond actor, movie and book. This app helps you track everything Bond.
---
James Bond, Licenced to Thrill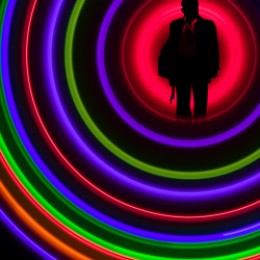 Everyone has a favorite Bond and a James Bond they remember growing up with. There have been so many books, movies and even video games spanning a total of 60 years since it's first conception in 1953 by author, journalist and naval intelligence officer Ian Lancaster Fleming that we thought we needed a handy device to log all this great entertainment.
This app was a lot of fun to create. As well as being huge fans of Bond, we love putting together useful apps to help make life a little more fun and a little easier to handle especially when there is so much information out there.
Have you looked at the web lately, phew, you can get lost out there.
We started to find that we just couldn't remember what we had watched – call it loss of brain matter or the advancing years creeping up on us I guess! Was there a new movie, book or game out that we'd be interested in and if there was wouldn't it be great to have something handy to help us find the info as well as help us remember too.
We've done the hard work for you. Let me be your Q and explain how this app works…and Bond, please do try not to break it…
Obtain Device from HQ
or your pocket, bedside table or purse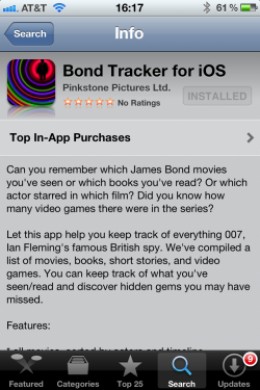 YOUR MISSION, IF YOU CHOOSE TO ACCEPT IT.
Open up the App Store and search for Bond Tracker for iOS on your iPhone.
Tap the funky icon and install. So far so good.
If you're fans of our artwork too you may recognise the circle design we used as part of the iconic moving target that 007 normally appears in the opening title sequence in most of the movies.
As we respect copyright, we came up with our own version. I drew the Bond figure and placed him in the center of the red circle. In the movies this generally signifies the blood when Bond is being shot at so I hope you think it's a good representation.
We're currently working on a fully optimized iPad version as well as one that will work on Android devices. It will still work on you iPad you will just need to increase the size to fill the screen but we've made sure that there's no loss in quality.
We have some Gadgets for you, 007 – Equip yourself before you leave, James
Night Owl Optics Night Vision Monocular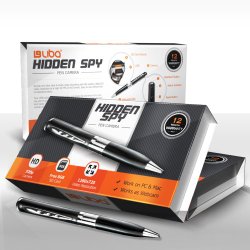 You're going to need a Tux Bond –
We have some lovely soirees you
need to attend

The first screen you are presented with is the list of Movie actors who have played the infamous 007 role.
First up was Sean Connery. He played Bond between the years 1962-1971 and then again in 1983.
George Lazenby had a very short career as Bond in 1969 but he didn't do a bad job in "On Her Majesty's Secret Service", but sometimes he's forgotten, but we've included him in our app.
Roger Moore stepped up for the challenge and his Licence to Kill badge was held between 1973 and 1985.
Timothy Dalton was hardly shaken or stirred between the years of 1987 and 1989.
Pierce Brosnan had quite a long career as Bond between 1995 and 2002.
Finally, Daniel Craig stars as the most recent Bond taking up the role of 007 in 2006 and finishing up with his most recent movie, Skyfall in 2012. He's still going strong, so I'm sure he will be in the next one, we'll have to wait and see.
Watch this space or download the app and we'll keep you updated on the next movie to hit the screens.
---
From the Movie Goldfinger

007: Do you expect me to talk?

Goldfinger: No, Mr Bond, I expect you to die

---
Ian Fleming and friends –
He might be the original 007
but there are other authors

Did you know there have been 8 authors who have written Bond novels?
The most famous and original creator of our hero is of course Ian Lancaster Fleming who was an English author, journalist and naval intelligence officer.
Hmm, think we may be cottoning on to where he got some of those ideas for his character, don't you? He wrote the novels from 1953 to 1966.
Other authors that you will discover in the app are:-
Kingsley Amis
Christopher Wood
John Gardner
Raymond Benson
Sebastion Faulks
Jeffery Deaver
Charlie Higson
We've included Charlie Higson as he wrote "The Young Bond" series between 2005-2008. There are quite a few books and we have them all available for you to discover on Bond Tracker for iOS.
 If you think this looks interesting

---

A medium dry martini, lemon peel. Shaken, not stirred

---
Fancy a quick read.
Enjoy a short story

Ian Fleming and Raymond Benson also wrote a number of short stories – why not check out a few – you may be surprised what appears in the list.
James Bond Video Games.
Live and Let Die…but it is only a
computer game, so go for it

If there's a hero, a bad guy and a girl to save in a movie, you can bet someone has made a video game and 007 is no exception.
There have been quite a few on a number of different platforms, so we've included a handy list for you. Again, just like the Movies, Books and Short Story sections you can research the games using the handy Wikipedia link, touch the red circle to record that you have played the game and move on and play another.
We found we really couldn't remember what we had played and if you're shopping for a game or anything else Bond, you always know what you have watched read or played every time and that's a gadget everyone should have in their spy kit.
---
Q: Now, this I'm particularly proud of –
behind the headlights,stinger missiles!

James Bond: Excellent, just the thing for
unwinding after a rough day at the office.

Q: Need I remind you, 007, that you have a license to kill,
not to break the traffic laws.

---
IF YOU ENJOYED THIS ARTICLE YOU MAY ALSO BE INTERESTED IN Sherlock Holmes for iOS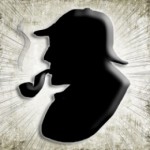 We have a secure line…we're ready to receive your message below…