Here's my husband's famous Original Miami Beach Meatloaf
Enjoy!
---
What You Will Need
Strong blender, mixer or food processor – we use the Ninja Kitchen Master
1.5 lbs of ground beef
1 large white onion
2 slices of cooked smoked bacon
5 medium white mushrooms
1 large egg
splash of water (optional)
1 tsp of salt
sprinkle of oregano
1/2 tsp paprika
sprinkle of taco seasoning
1/2 tsp curry powder
6 splashes of French's Worcestershire Sauce
1 tsp soy sauce
6 saltines
Meatloaf Topping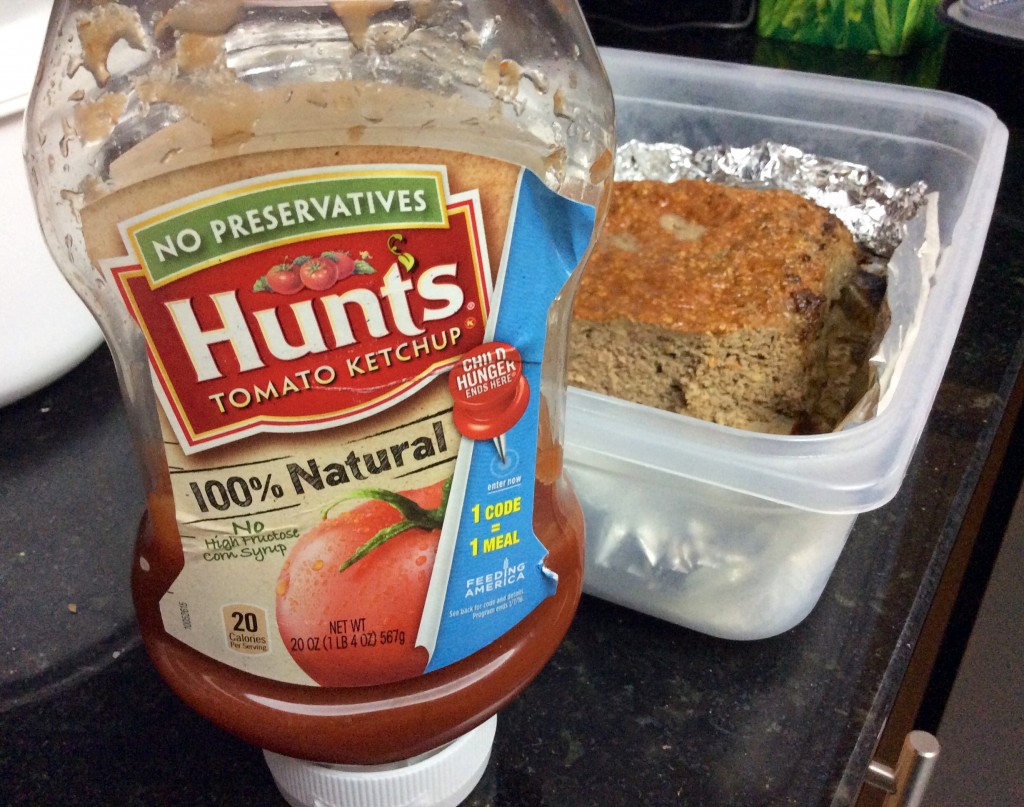 2 tbsp Hunts Ketchup
3/4 tsp of Dijon Mustard
2 tsp Orange Blossom Honey


---
Method
Set up your mixer as required. We used setting one and the largest bowl attachment with knife blades.
Pre-heat oven to 425F
Chop the onion in half and add to the mixer bowl. Blend for 10 secs or until onion finely chopped.
Add mushrooms and blend for 20 secs.
Remove knife attachment and replace with dough hook for kneading.
Add 1/3rd of the ground beef, egg, saltines, bacon and seasoning. Mix together for 1 min on setting one until the ingredients are combined and you get a smooth liquid substance.
Add another 1/3rd of the meat and continue mixing. Repeat until all the meat has been combined for approx 2 minutes.
Check consistency and add small amounts of water if necessary
Using a spatula add the mixture to a tray or foil container to fit the size of your meatloaf. Your meatloaf should be 1.5″/2″ thick.
Cook in middle shelf for 30 mins
While your meatloaf is cooking prepare the topping.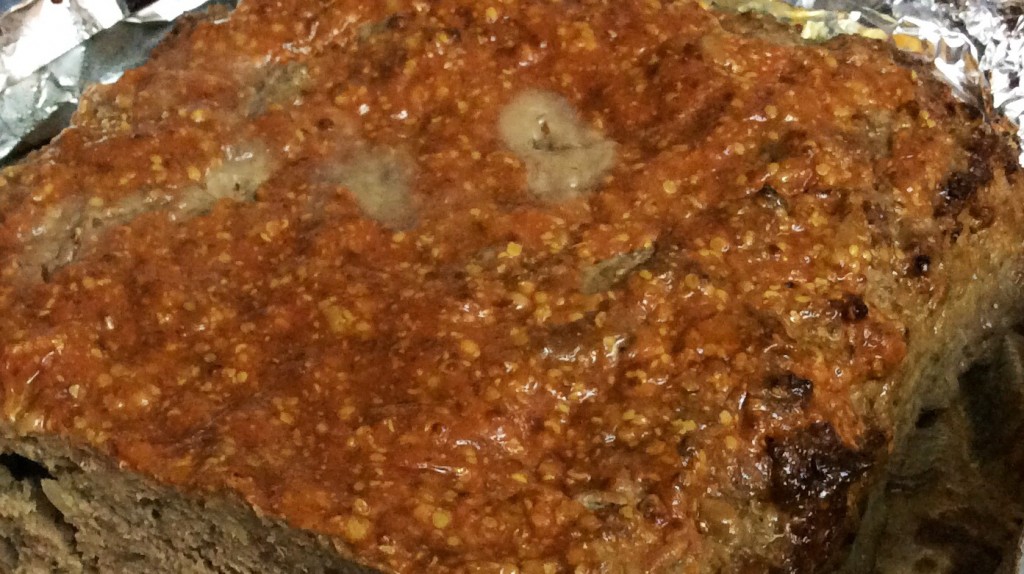 ---
Meatloaf Topping
Method
Combine tomato ketchup, dijon mustard and honey together in a small bowl
Remove the meatloaf from the oven after 30 mins and add the topping evenly over the meatloaf.
Return the meatloaf to the oven and cook for a further 20/30 mins or until fully cooked.
---
Serving suggestion
Serve hot with mashed potatoes and seasonal vegetables.
Total Cook time 50/60 mins