I was reminded recently about how I used to have a proper writing set. A fountain pen with various colors of ink and blotting paper. It was fun to write with and could get messy, especially if the cartridge leaked. There was also a huge selection of interesting writing paper and matching envelopes to buy for all those thank you notes to family members at Christmas and Birthdays as well as pen pals to write to. I even used my fountain pen at school.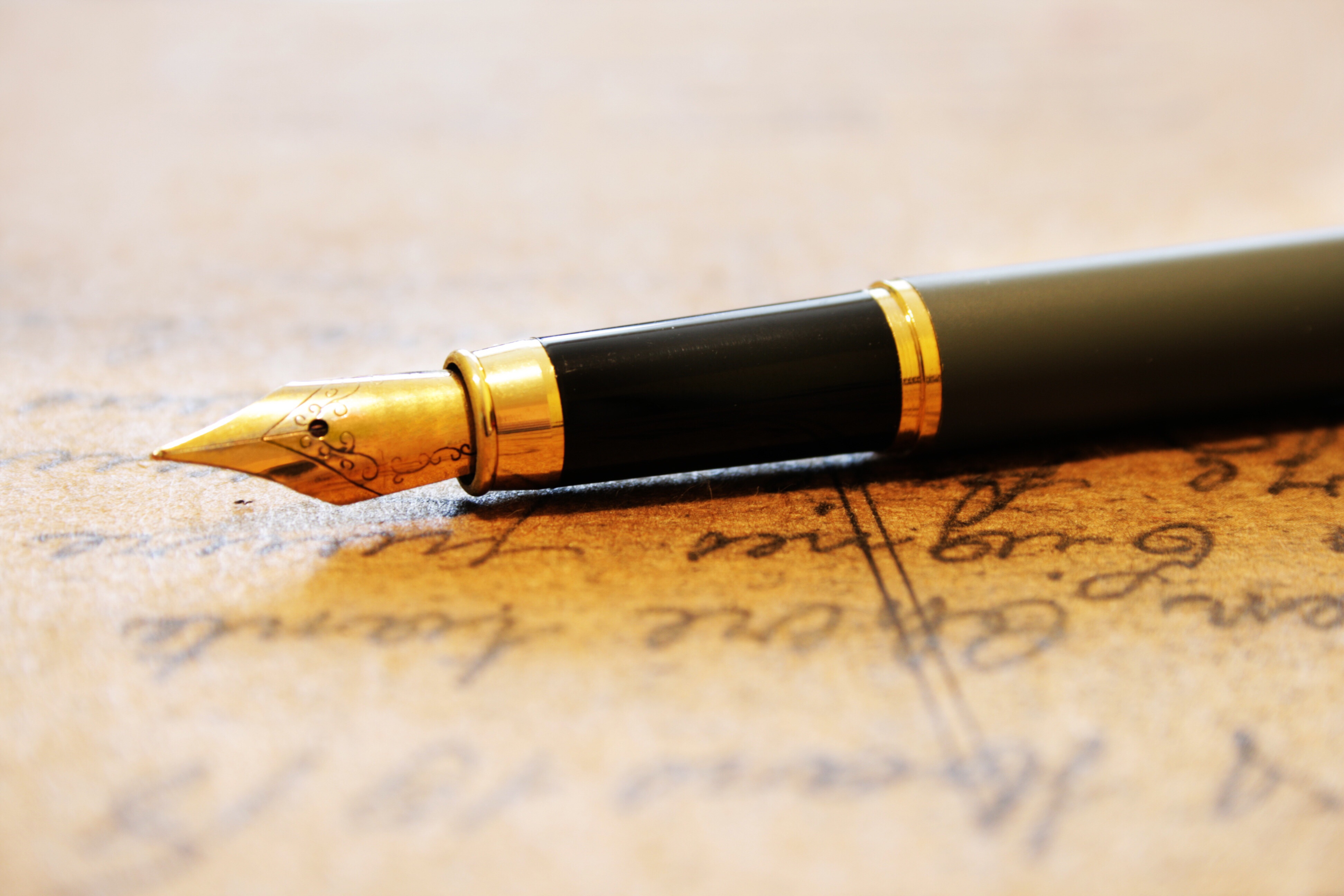 With the introduction of high tech, email and tablet devices, the art of writing a letter to someone using a pen and paper is becoming instinct.
I wrote an article about this – The Art of Letter Writing where I explain how a Round Robin letter works, and that some of us are attempting to keep the tradition alive.
It's interesting, because once you start writing again, you realize your hand muscles are out of training and half way down a letter you can feel the real workout your hand is getting. Do you remember the little indentation you used to get where the pen pressed against your middle finger? Look at your finger…depending what "era" you are from and how old you are, you should have a nice writer's bump by now 🙂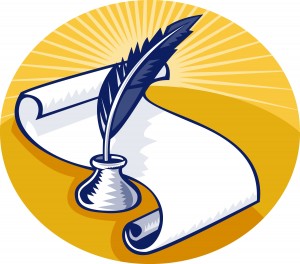 We've come along way from the times when our ancestors scratched across the papyrus with a quill and ink pot. Technological advancement and clever minded inventors make it much easier to have a similar experience without plucking any feathers today!
Although complete writing sets are harder to find nowadays, you can still come across some interesting writing paper should you wish to join me in keeping snail mail alive and brighten up someone's unloved mailbox!
Let me share some fun stationery with you. I hope I can inspire you to keep the dying art of writing alive as well as some ideas on how you can ensure people still know how to write with pen and paper in the future!
---
Writing Paper
As Autumn/Fall is approaching I recently purchased some seasonal writing paper.
I found the above pumpkin paper, made by Gartner Studios, at the Office Depot store, where they had a huge selection of fancy writing paper. They don't always come with matching envelopes but you can always jazz up a plain envelope by using special stamps or stickers…but plain and simple is perfectly fine too.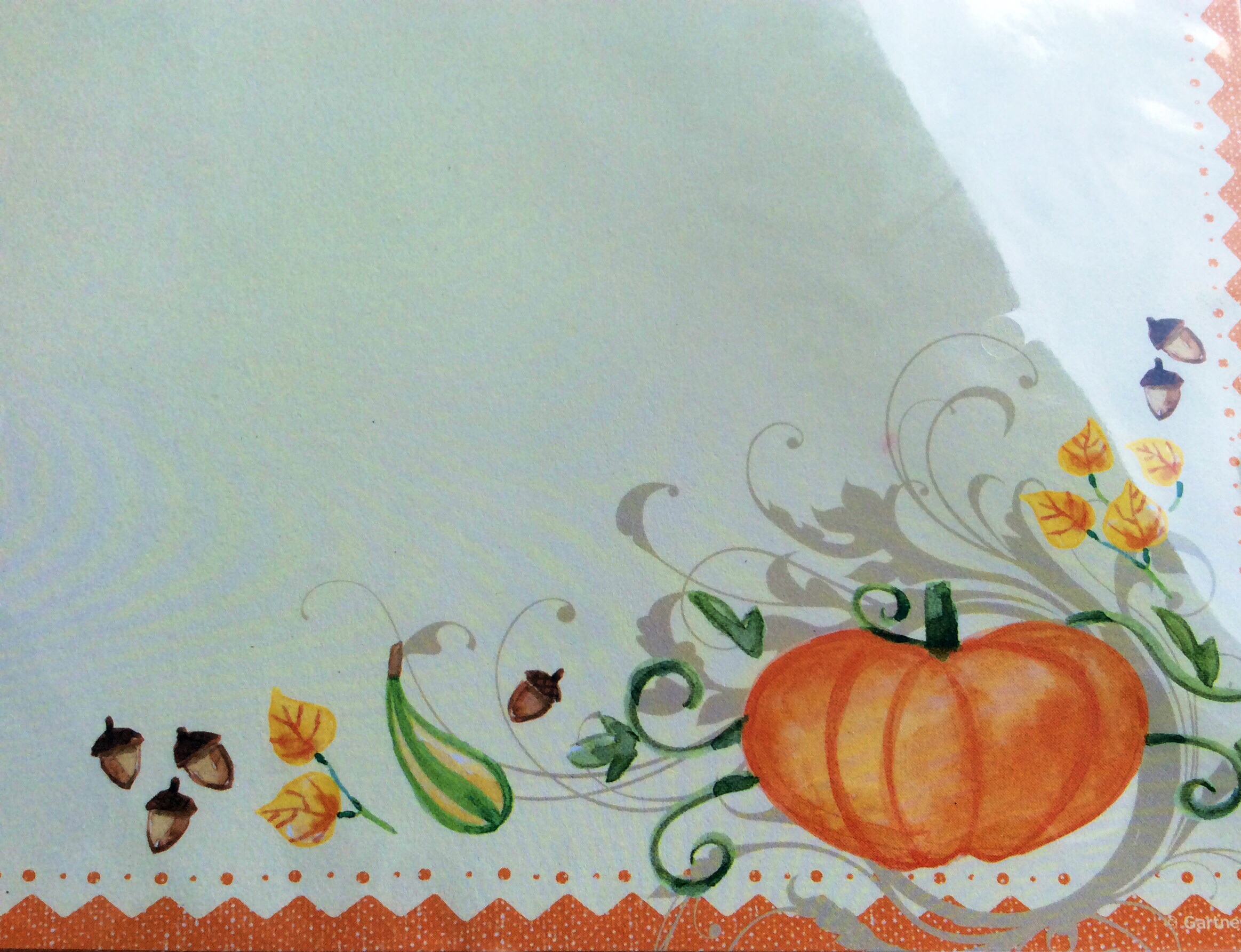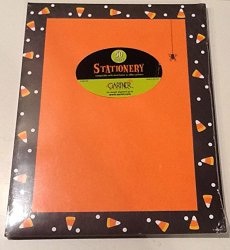 If that's not spooky enough paper for you they also have a candy corn Hallowe'en design. Be careful of colors that are too bright or designs that takeover the paper – you want your recipient to enjoy the fun paper, but you also want them to be able to read your writing!
You can also find fancy writing paper online. I bought this Sea Flowers paper from Amazon. This set came with mix and match paper and envelopes together with some stickers to brighten up your letter or pop on the envelope.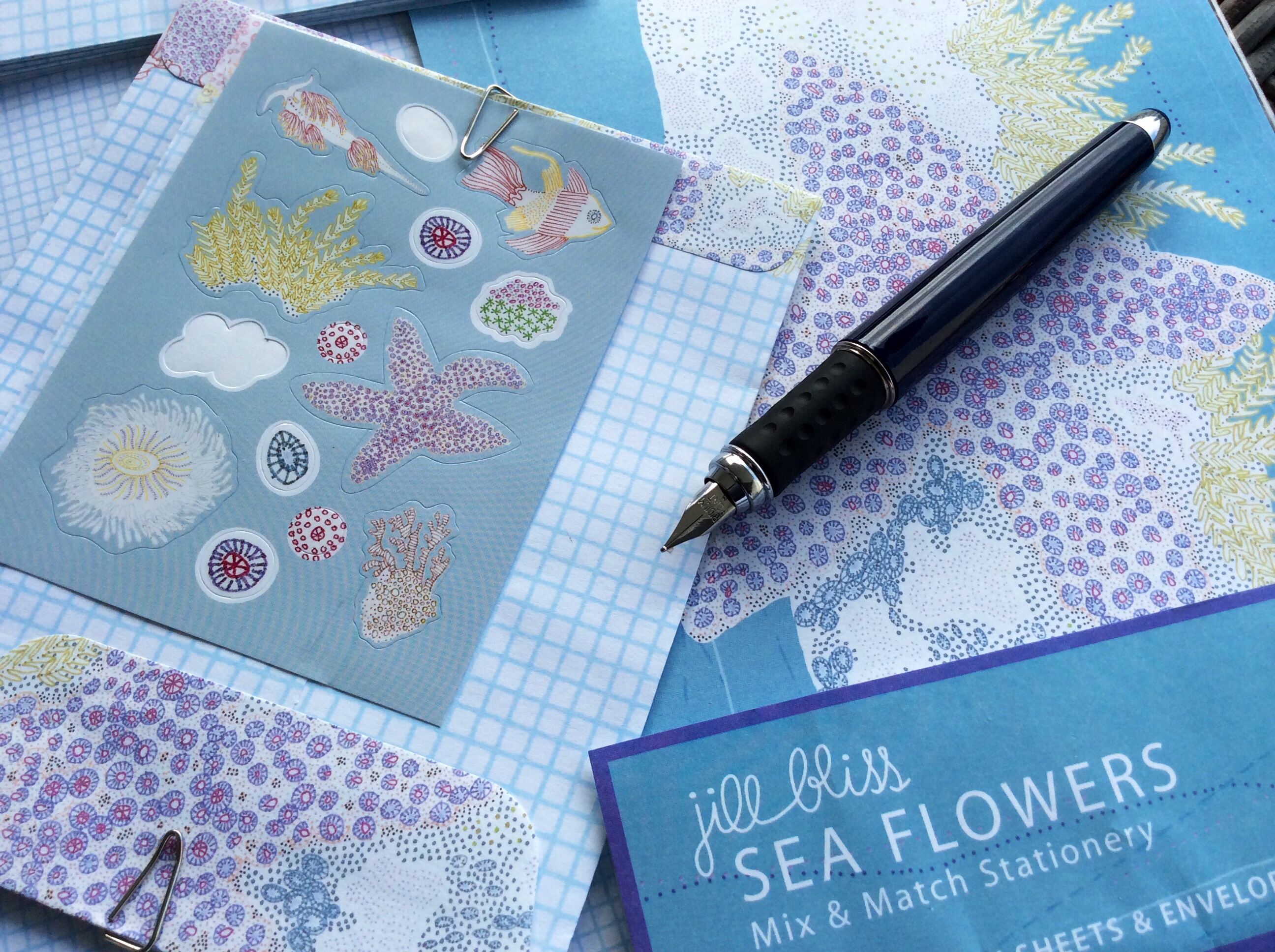 Depending on the type of letter writer you are, don't forget to check the paper sizes. The Hallowe'en style paper above was nice and large but the Jill Bliss Sea Flowers paper was much smaller in size and actually had fewer sheets – 16 stationery sheets as opposed to 40 sheets.
Once you've thought about the paper, you may like to check out a few other essentials like pens and notebooks as well as exploring creative ways to write such as Calligraphy. I'll be covering these topics soon.
So next time your WiFi gives out and you're sitting there twiddling your thumbs and feeling completely cut off from the world…you'll be completely ready for the internet outage apocalypse. Whip out your stationery set, pen and paper and get writing to someone…but try not to mention that your internet connection is down, there are more exciting topics you can think of I'm sure 🙂
---
I WANT TO HEAR FROM YOU
When was the last time you wrote or received a handwritten letter?
Do you have a secret stationery supplier that you can share with me?
Do you think letter writing is becoming a dying art?
Let me know below.