Today is a guest post from my friend Marion. She recently visited an open air exhibit with a difference and shared her pictures with me. It would have been something I would have loved to see in person.
However, we are lucky to have technology at our fingertips to make sharing our experiences much easier…so now I'm able to share her pictures with you too.
---
The Rising Tide by Jason deCaires Taylor (London, England)
The first London commission of world-renowned underwater sculptor Jason deCaires Taylor, The Rising Tide, is concealed and revealed by the daily ebb and flow of the tide on the Vauxhall foreshore. These four proud horses and their riders highlight the role of the Thames as the lifeblood of London, shaping the city's great history as an ever evolving centre for culture, industry and commerce.
Marion stayed to capture the photos from low to high tide (do you know how long that would have taken?) Due to her tenacity and patience we can see how the sculptures are covered by the River Thames over time.
"As it was such a stunning day I watched the incoming tide flow around them until they disappeared…. it was like a meditation .. not just watching the sculptures but the river too."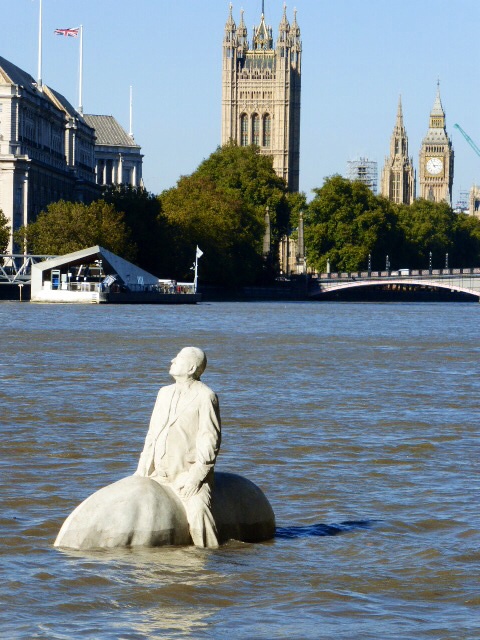 ---
You can find out more about the artist and the sculptures here
---
All photographs in this article taken with thanks  © M Sumerfield