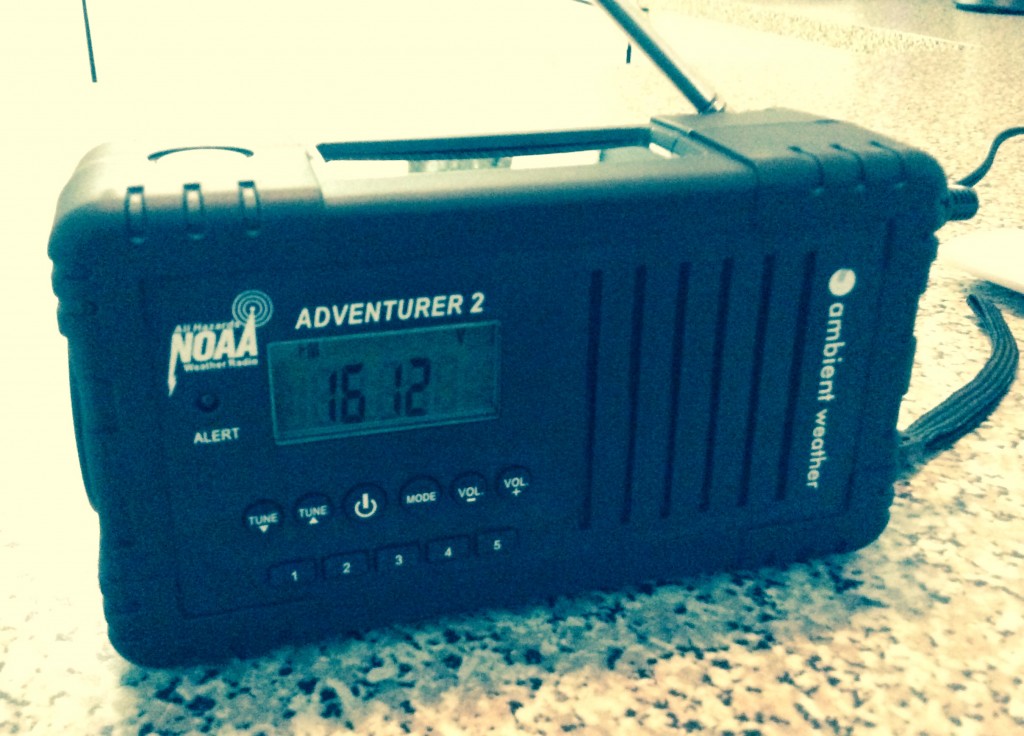 For a while now, we've had our eye on a radio and this is the one we've finally bought. It arrived from Amazon in a large package with quite a few other treats but let's not worry about those when this was the star of the show!
First of all here's his full title:
AMBIENT WEATHER WR-335-SOLARBAG ADVENTURER2 EMERGENCY SOLAR HAND CRANK AM/FM/SW/WB WEATHER ALERT RADIO, FLASHLIGHT, SIREN, SMART PHONE CHARGER AND SOLAR BAG KIT
We get all of that for the great value price of $99.99 plus free two day shipping – don't you just love Amazon Prime. The other great thing is that it shipped via USPS so we didn't have to stick 20 messages on the front gate especially for our friends at UPS (not to be confused with USPS). The great thing when they deliver using the United States Postal Service is, just like Santa, they use their special super powers to open all the doors not matter whether your a small condo complex or the Portifino – how do they do that? But that's for another article.
Let's have a look at what features are packed into this small compact radio.