A great way to start the day, if you're up early, is to pop down to the beach and enjoy the free sunrise show. This is exactly what we did this morning.
[KGVID]http://travellingbanana.com/wp-content/uploads/2015/09/Miami-Beach-Sunrise-Labor-Day-Weekend.mp4[/KGVID]
To make the experience even more comfortable we sat on our beach chairs with tea and coffee in a couple of travel mugs.
---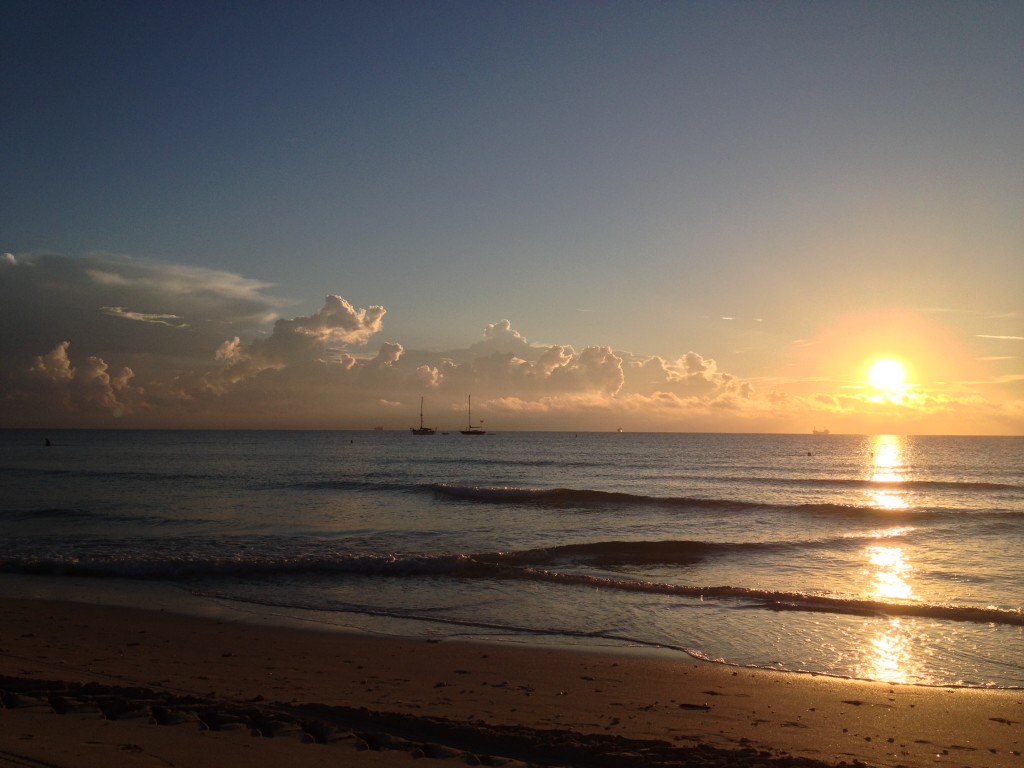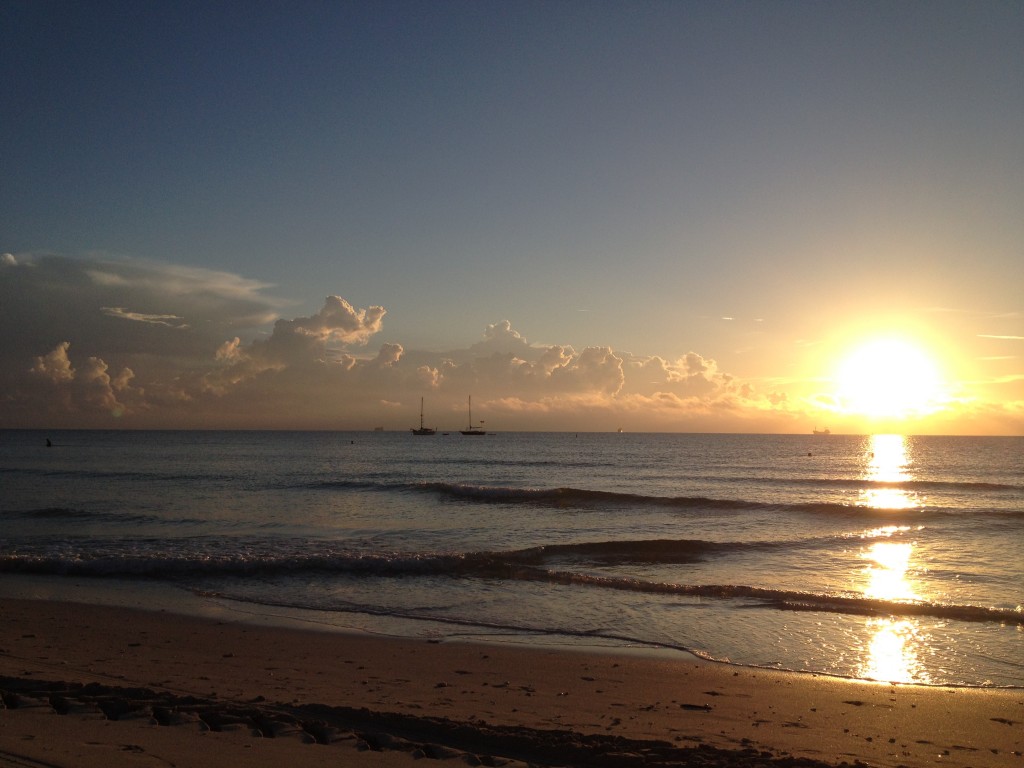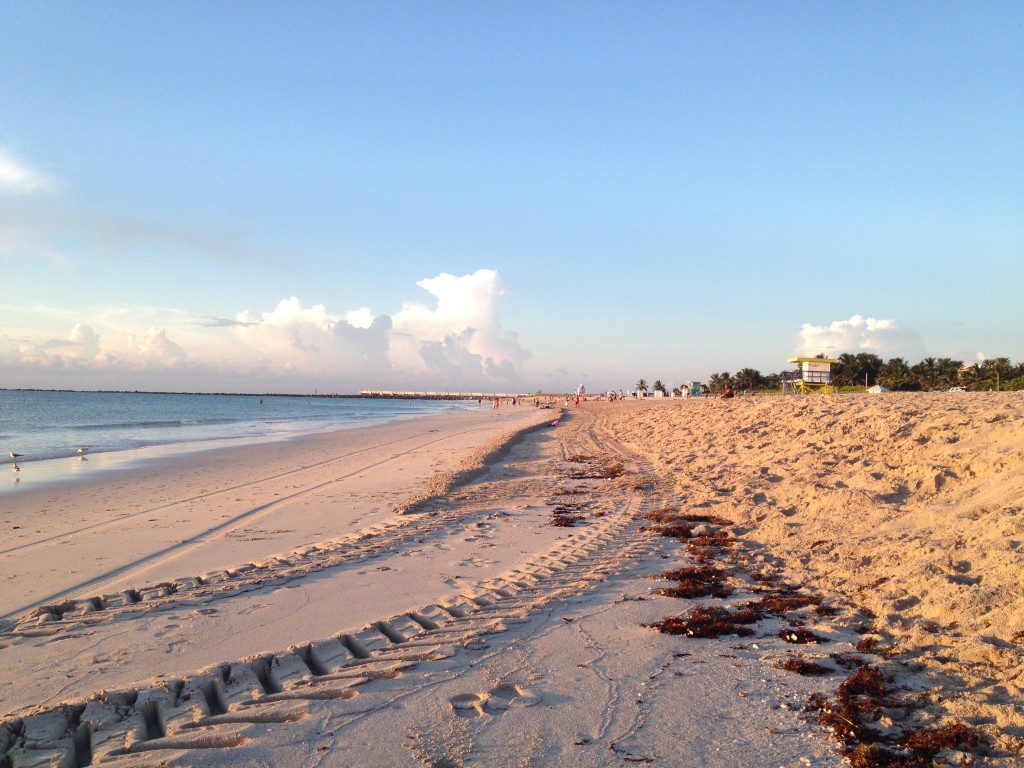 Have a Happy Labor Day Weekend wherever you spend your early mornings!