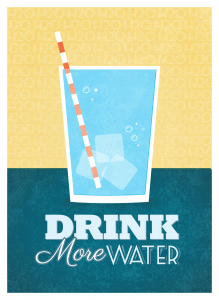 World Water Day is an annual celebration whereby each year it highlights a specific aspect of freshwater. This year's event falls on March 22nd 2015 so mark it in your diary.
How I personally drink water has changed over the years. Growing up in the 70s/80s I don't think I ever saw the classic plastic bottle of water you can readily pick up at every store today. We used to just fill our glass from the tap and we were ready to go. I remember taking drinks to school in my beaker, with probably a dash of Robinsons Barley Water added for interest but that was it. I don't remember thinking that the water tasted of chlorine or smelt strange but as I've grown older I began falling into the trap of grabbing bottled water when out and about and even adding the larger bottles into the fridge.
After much research and lots of taste tests I ended up with a favorite bottled water and if you are caught short on your travels and want to stay hydrated, then I can recommend my tried and tested water tipple of choice was Highland Spring. It just tasted fresh and clean and would quench my thirst. It was an easy to drink water.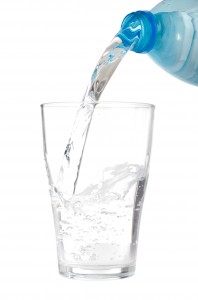 What do I mean by "easy to drink"? Well, have you ever had water that actually feels heavy and thick in your mouth and you could almost chew the water? I know that sounds daft and if you haven't experienced that sensation I hope you never do, but most tap waters will make you feel like you're swallowing something super gloopy. Take notice the next time you take a drink from the tap, you may be surprised by the heaviness?
Now maybe I have ultra sensitive tastebuds but the other thing I've noticed is a really strong smell and taste of chlorine in water these days.  Now maybe I just pick up on smells really easily but I don't think so. The added chlorine also adds to the mouth drying effect that water can have which is the complete polar opposite of why you were drinking it in the first place! With heavy chlorinated water I feel I have to drink more but never really get to the thirst quenching experience.
Water quality is also very dependent on where you live so you may experience the things I've mentioned here as well as other elements that affect water quality. When I lived in London the chlorine taste was very apparent but now I live in Florida I can also taste the chlorine so it pretty much seems standard wherever you live. There is an alternative to get back to great tasting water, save money in the process and remove those unwanted chemicals and pollutants that have crept into the humble glass of H2O without ever having to resort to buying expensive bottled water again.