Shrove Tuesday, Pancake Day, Fat Tuesday or Mardi Gras – whichever way you say it – signifies the last day of feasting before Lent. This year it falls on Tuesday February 17th 2015. Some people see this as the perfect opportunity to give something up for Lent such as no sweet things, but it is also a chance to challenge yourself to stop a habit for 40 days and potentially beyond.
---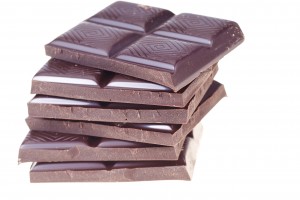 Chocolate sits high on the list as one of the major food items to be cast aside for lent as well as cakes, cookies, biscuits, potato chips, crisps, crisps or french fries. In the past I have tried to abstain from eating chocolate and it is easy to accomplish as long as there are not too many temptations put in front of you on a daily basis.
I used to work in an office that would constantly have cakes and chocolates, sweets and savory delights brought in "just because" or they were trying to remove the temptation from home and share them with colleagues. Extremely nice, but if your will-power is zero this can be a tricky obstacle to overcome and not forget once the waistline starts expanding. If you are trying to abstain from something like this, share what you are doing with your colleagues or maybe suggest an office challenge so you can try to stick to it together.
How can you ease your way into a successful Lent?
Shrove Tuesday is a few weeks away so you can already start cutting back so that you don't go cold turkey. This way you're more likely to stick with your decision
However, you may wish to hold out until the 17th. If you're stuck for ideas here are a few things you can give up for Lent – the six week period leading up to Easter:-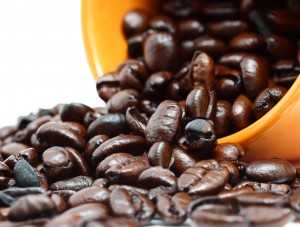 Coffee – drinking too much coffee, swap it out for Tea instead and if you're thinking it's just boring black tea then get some ideas of other flavors available here.
Email – this may be a tricky one to give up, but I don't mean stop sending work emails that's just not going to be possible, I was thinking more along the lines of personal emails. Instead write a letter to a friend or family member. Random Happy Mail popping through the letterbox will not only be a surprise but a welcome respite from those pesky bills and you may just start to enjoy the long last art of writing again.
Alcohol – it's only 6 weeks you can do it and your liver will thank you for it.

Stop Drinking Alcohol

Meat – easy if you're already a vegetarian but this could be a challenging one for a seasoned carnivore but it would be possible.
Social Media but especially Facebook – don't just stop abruptly especially if you are extremely active, you may worry people, but leave a last status update telling everyone that you're giving up Facebook for Lent and you'll see them on the other side. This means logging out of Facebook on all devices as well as computers and laptops so that you don't receive any notifications. In fact you may want to disable notifications so you're not tempted to sneak a peek. You may even inspire someone else to do the same.
Smoking – what better time to give up smoking than at Lent. If you know someone else who has also tried to do this before and failed, maybe it's worth getting in touch and suggesting you both take the Lent challenge this year – you may discover you're stronger than you think and with a buddy you're more likely to stick with it.
Television – can you live without television for 6 weeks? You can read a

Stop the Media Overload

newspaper if you need to know what's going on in the world or try listening to the radio instead. Read some books. Learn a new skill or take up a new hobby. Watch some DVD's but why not see if you can keep from watching one of the many 100 channels available and make an effort to only watch what you want without sitting in front of the screen channel hopping.

Junk Food – do you like McDonalds or Burger King, they're great once in a while, but if dropping by fast food outlets are part of your daily life maybe Lent would be a great time to give this up for 40 days.
Driving – unless you have to travel a long way to work everyday and you don't have a great public transport system, then why not try alternatives to get from place-to-place. Try cycling, walking or catching the bus. You may find you'll notice new things where you live and once the six weeks is up you may just want to carry on.
Take the Stairs – instead of taking the elevator why not take the stairs up as well as down. You'll sometimes get to where you want to go quicker and you'll be exercising at the same time. Take the 6 week stairs only challenge!
What have you given up for Lent in the past?
Everyone talks about giving up things for Lent but maybe you're interested in being a little different and you actually want to start something new at that time. Here are a few things you could try:-
Take a Six-Week Course
Learn a Foreign Language
Learn How To Knit
Scan Your Old Photographs
Organize a Neighborhood Clean-up
Start a Compost Bin
Build a Bird Nesting Box
Make Homemade Birthday, Easter, Christmas Cards
Learn D.I.Y
Volunteer Your Time
Start a Journal
Write a Book
 Easter Sunday falls on April 5th 2015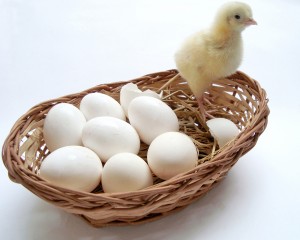 How Easter got its name?
Most reference books say that the name "Easter" derived from Eastre, the Teutonic Goddess of Spring. Although this relationship exists, in reality, the origin of the name and the goddess are far more ancient—going all the way back to the Tower of Babel.
If you are going to make pancakes as your last sweet indulgence on February 17th why not try this recipe for a no-nonsense, easy to make and super tasty pancake:-
Ingredients
110g/4oz plain flour, sifted
pinch of salt
2 eggs
200ml/7fl oz milk mixed with 75ml/3fl oz water
50g/2oz butter

To serve

caster sugar

lemon juice
Equipment Needed
Large Bowl
Sieve
Whisk (but a fork will work just as well)
Heavy pan
Ladle
Greaseproof paper
METHOD
Sift the flour and salt into a large mixing bowl with a sieve. Make a well in the centre of the flour and break the eggs into it. Whisk the eggs taking the flour from around the edge into the center.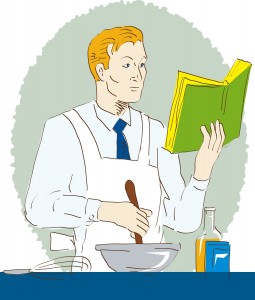 Next gradually add small quantities of the milk and water mixture. Keep adding and whisking until any large lumps disappear. 
Melt the 50g/2oz of butter in a pan. Spoon a small amount into the batter (optional) and whisk again. Pour the rest of the butter into the pan and coat the bottom using some kitchen towel.
Heat up the pan until it is really hot, then reduce the heat to medium. Ladle a small amount of the pancake mixture into the pan and tip the pan in a circular motion to coat the bottom evenly.
Once the pancake mixture has been cooking for a while, lift one edge to check the color. The pancake can be flipped once one side looks a light golden brown. Once you have cooked the pancake on the other side to the same golden brown you can slide it out onto a plate. Keep adding pancake mixture to the pan and re-grease if necessary. Stack the cooked pancakes between greaseproof paper to prevent sticking.
All there's left to do is decide how you're going to serve them. There are lots of toppings you can add to your pancakes so experiment with fruit, chocolate spread, honey, the list can go on, but my personal preference is to squeeze fresh lemon juice on top and sprinkle with a light dusting of caster sugar. Simple and tasty.
HAPPY EASTER and good luck with any challenges you try and participate over Lent. Remember it's only six weeks. Enjoy!