Shrove Tuesday, Pancake Day, Fat Tuesday or Mardi Gras – whichever way you say it – signifies the last day of feasting before Lent. This year it falls on Tuesday February 17th 2015. Some people see this as the perfect opportunity to give something up for Lent such as no sweet things, but it is also a chance to challenge yourself to stop a habit for 40 days and potentially beyond.
---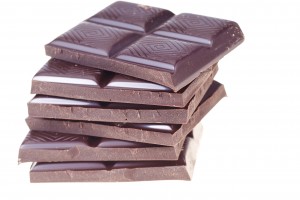 Chocolate sits high on the list as one of the major food items to be cast aside for lent as well as cakes, cookies, biscuits, potato chips, crisps, crisps or french fries. In the past I have tried to abstain from eating chocolate and it is easy to accomplish as long as there are not too many temptations put in front of you on a daily basis.
I used to work in an office that would constantly have cakes and chocolates, sweets and savory delights brought in "just because" or they were trying to remove the temptation from home and share them with colleagues. Extremely nice, but if your will-power is zero this can be a tricky obstacle to overcome and not forget once the waistline starts expanding. If you are trying to abstain from something like this, share what you are doing with your colleagues or maybe suggest an office challenge so you can try to stick to it together.
How can you ease your way into a successful Lent?