I've recently bought some Tombow Mono Pencils. They range from 4H to 6B but what do those numbers and letters mean?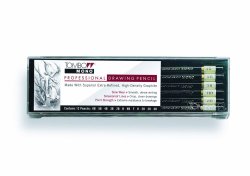 Let's find out in this quick Drawing Pencil Guide:-
The grading scale number first gives a clue of how hard the graphite in the pencil will be. The higher the number, the harder the graphite, and the lighter the mark will be on the paper. The higher the number, the darker the mark will be on the paper and the graphite in the pencil will be softer.
The second grading scale on the pencil is the letter. The letter H indicates a hard pencil whilst the letter B indicates the blackness of the pencil and a softer graphite pencil.
The letter F is the middle point pencil sitting between HB and H and has a very fine point. This pencil has a limited amount of graphite and more clay in the mixture.
A 4B pencil would be softer than a 2B and a 3H harder than an H.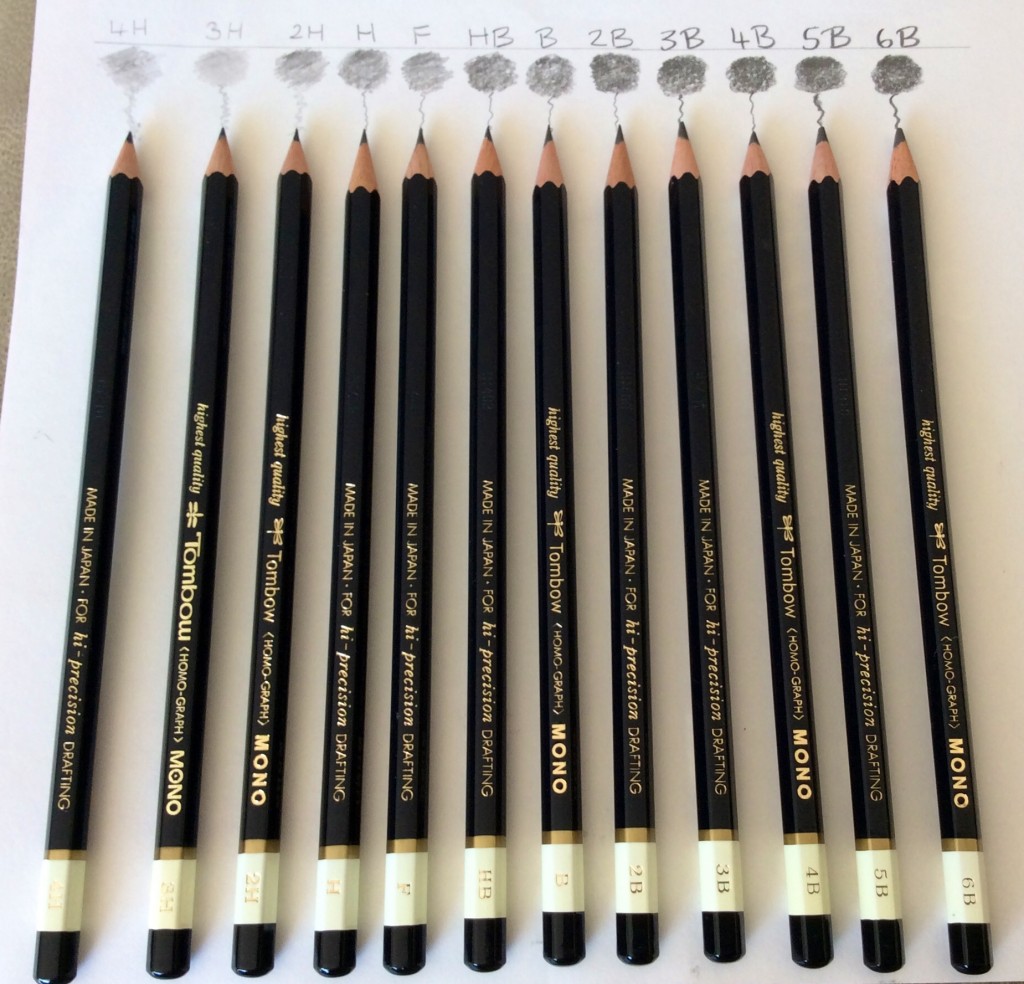 ---
Hard – 4H to 3H
Medium Hard – 2H to H – This pencil makes light marks. It is good for drawing details and preliminary drawings that are not permanent
Medium – F to HB
Medium Soft – B to 2B  – good for outlines
Very Soft – 5B to 6B – these pencils make dark softer marks.
Soft – 3B to 4B
---
The B pencil is good for medium to light shading and the 2B for medium to dark shading. You can get more variety of shading from using the B pencils depending on the pressure used.
The H pencil is the harder grade and is good for fine, light and some shading.
I'm looking forward to testing them out.
---
I hope you found this drawing pencil guide useful. Other art related articles you may be interested in:-
Sketching in the Wolfsonian
The Best Stylus
Drawings and Doodles on Tumblr