The Picture Window – my adventures with an iPad, stylus and Tumblr.
I'd like to share a selection of my most recent doodles and drawings that can be found on my Tumblr account – The Picture Window. They are drawings plucked from my creative mind or inspired by surroundings or my interests.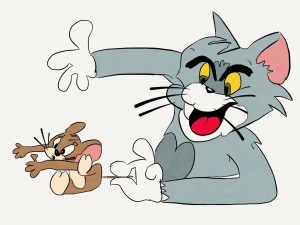 I had been drawing some well known cartoon characters for a while that were full of bold colors and larger than life features and I really enjoyed the challenge of trying to capture everyone's favorite cartoon icons. It's harder than you think!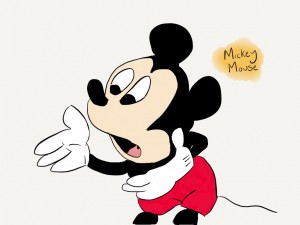 I then started to explore black and white doodling. One of my favorites is Moonlight. It's very simple but sometimes the moon really is that big and makes you feel very small.
I made the drawing using the app Paper by 53. It really does make it easy to pick up your device and start drawing. Paper by 53 is just like using an old fashioned piece of paper. There are no fancy layers or hundreds of options to delete your work. You have a selection of pens and pencils of varying strengths and thicknesses, a palette of colors with a mixer option, a great zooming in feature for all the small detail and an eraser. With only these options available it really focuses the mind just like using the real thing.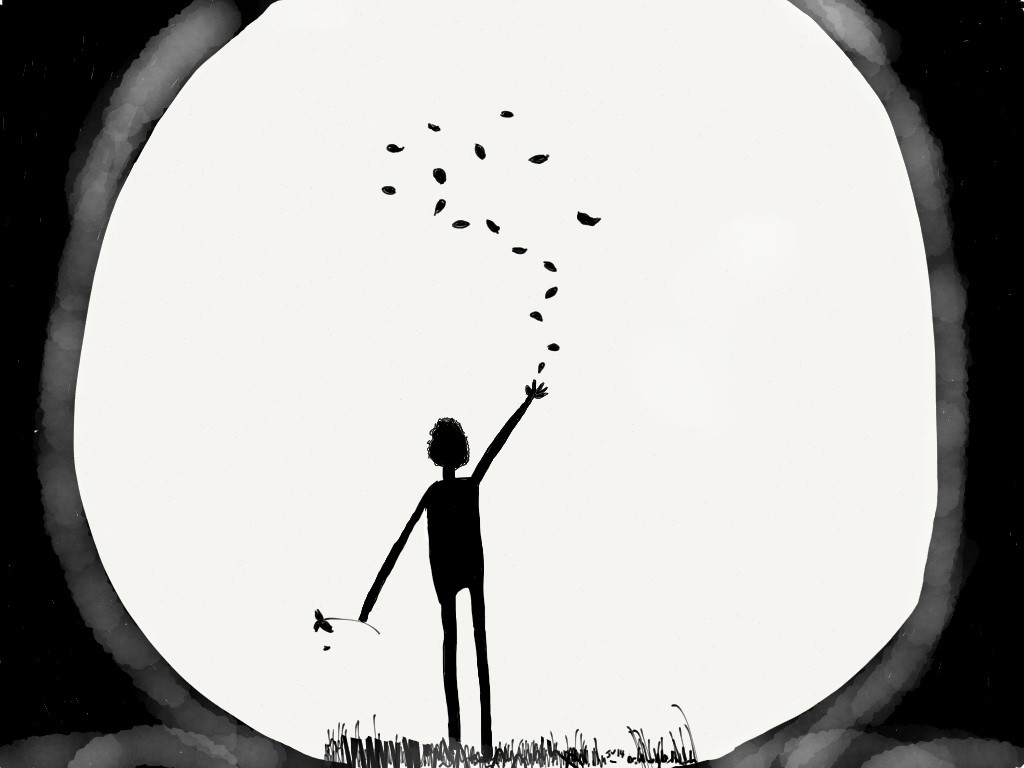 The drawing of the cat on the lined paper is not my drawing but one I found amongst the many talented artists who post their work on Tumblr.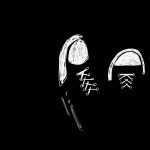 The featured image of the sneakers I've used to illustrate this post was quick and easy to do. I was really pleased with the results and I hope it conveys a sense of relaxation when you look at it. Even though I didn't define any legs I think it gives the illusion that there are actually some there. My mind seems to fill in the blanks. I'm also hoping that the actual shoe looks like it is filled with a foot so I tried not to make it look flat and lifeless.  Did it trick your mind too?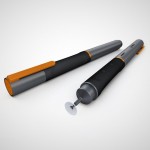 I'm using two different stylus or should that be styli. Hmm, should look that up but that's for another time. The main one I have been using is the JaJa Pressure Sensitive stylus from Hex 3 but I've had some issues with connectivity and pressure sensitivity so I'm not going to recommend it here.
I've used a number of styluses so if you're in the market for a new stylus or just curious then head over to my post The Best Stylus where I reveal the good, the bad and the frustrating as well as my own personal stylus of choice.
But I digress, let's get back to drawing. I wanted to share some of my drawings on my website, but Tumblr is also useful especially as it keeps the emphasis on the pictures and displays them well. It's also a great place to be inspired by others and if you check out what people have made using Paper, and remembering the limitations of the software and the minimal tools at hand, your mind is just blown away with what can actually be created. Check out the MadeWithPaper Tumblr feed you may just get inspired too!
If you have time why not stop by The Picture Window on Tumblr or click on any of the small images above and it'll magically transport you straight there. See you in there.
If you're interested in trying out Paper by 53 yourself swing by their website for more information.
Why not subscribe to receive notifications from The Travelling Banana by email when new or updated posts are added. You can find a handy box to add your email in the sidebar to the left.
Personal Guarantee – I respect your privacy and I hate junk mail as much as the next person. Be assured that your email address will not be used for any other purpose than to update you on my content.
Thanks for stopping by.