Whilst traveling out and about we popped into The Fresh Approach to have lunch. Outside they have a tractor and a sign reminding us how valuable farmers are to keep a country going and everyone fed.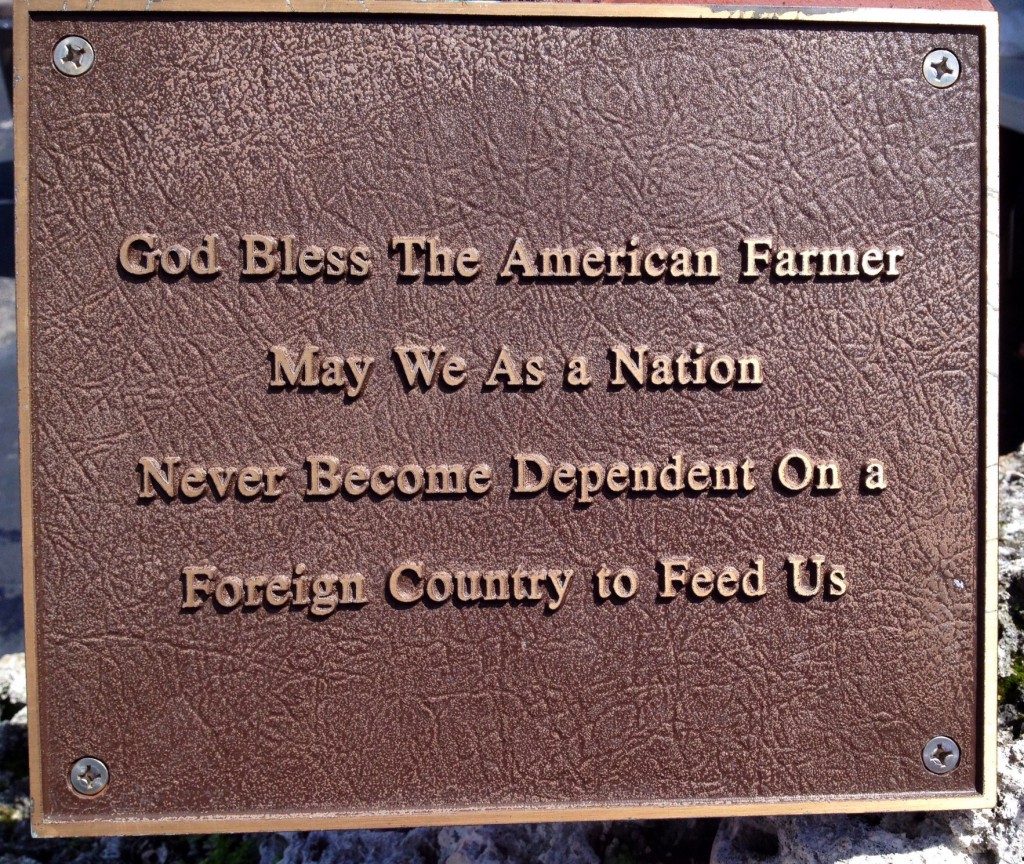 I found an article called Lessons of Farm Life Invaluable and wanted to share an excerpt which compliments the plaque I found at The Fresh Approach and is a reminder how hard farmers have to work to keep things ticking.
Responsibility: No matter how late you party on Saturday night, the cows have to be milked on schedule, even on Sunday morning.

Perseverance: Even if the tomato rows are endless, and the hay bales heavy, you keep going until the job is done. And even if a hailstorm destroys your tomato crop just as it is ready to harvest, you start again next year.

Crisis management: If the electricity goes out because of an ice storm, and the regular milker can't come in, you figure out how to get 100 cows milked.

Appreciation: If you enjoy a good hamburger with lettuce and tomato and French fries, you know that they didn't "just appear" in the restaurant. Somewhere, one farmer grew wheat for the bun; another, corn to feed the beef cattle that another farmer raised.

Patience: A farmer invests thousands of dollars, plus many hours of "sweat equity" in his crops. Then his profit depends largely on things over which he has no control: the weather and the markets. And if a cow needs his attention all night, he will be there.

Resourcefulness: A farmer is many things: Businessman, mechanic, soil scientist, civil engineer, amateur veterinarian, community leader; the list could go on.
You can read the original article here at citizen-times.com