Cryptozoology – The search for and study of animals whose existence or survival is disputed or unsubstantiated, such as the Loch Ness monster and the yeti.
In fact did you know there's a Cryptozoological Museum?
The mission of the museum is to share items cryptozoologically collected, since 1960, by Loren Coleman and gathered from other donators to his collection.
They even have a cryptozoological map of the Monsters in America. Check out the monsters living in your state.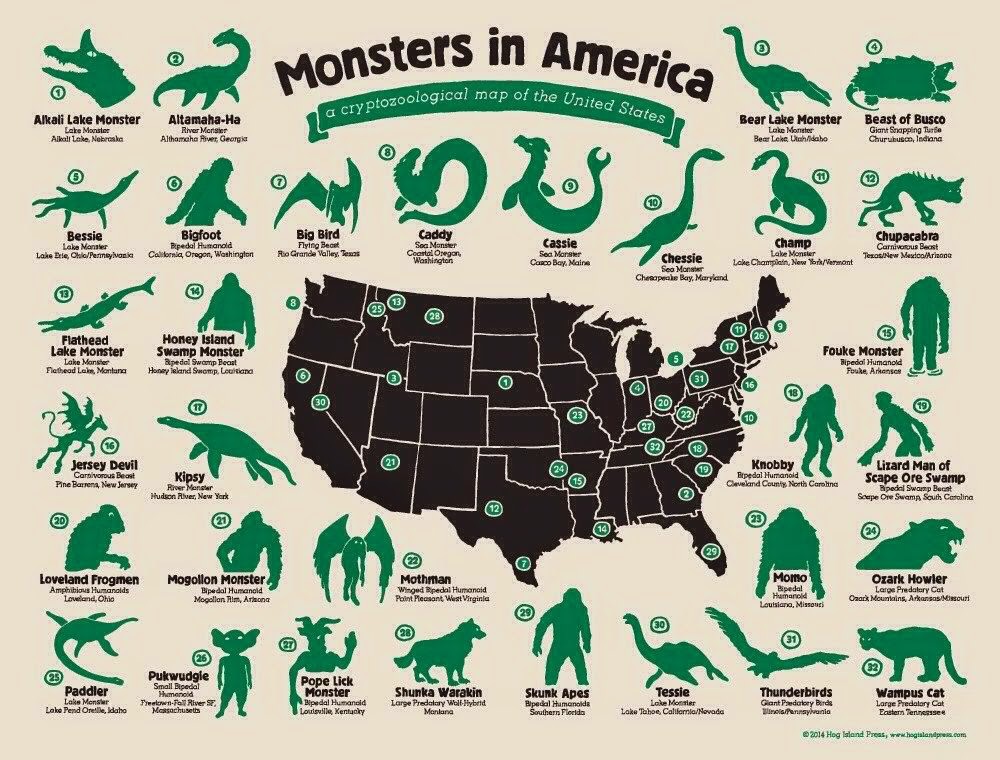 Loren Coleman, author/co-author/contributor of over 100 books, is someone you've seen in Bigfoot and cryptozoology documentaries and reality television programs, since 1969. This museum is his legacy, and was founded in 2003. For more on the history of the Museum, click here.
Here in Florida we have the Skunk Ape. It's also known as the swamp ape, stink ape, Florida Bigfoot, myakka ape, swampsquatch, and myakka skunk ape. It is a hominid cryptid said to inhabit the U.S. states of Florida, North Carolina, and Arkansas, although reports from Florida are more common.
Let me know if you spot any of these monsters. In the meantime, I'll keep a lookout for the Skunk Ape…
---
Did you miss last week's Dictionary Corner – Hump Day – why not check it out here
---