Here's a picture that was taken inside The British Museum in London. It has an amazing glass ceiling.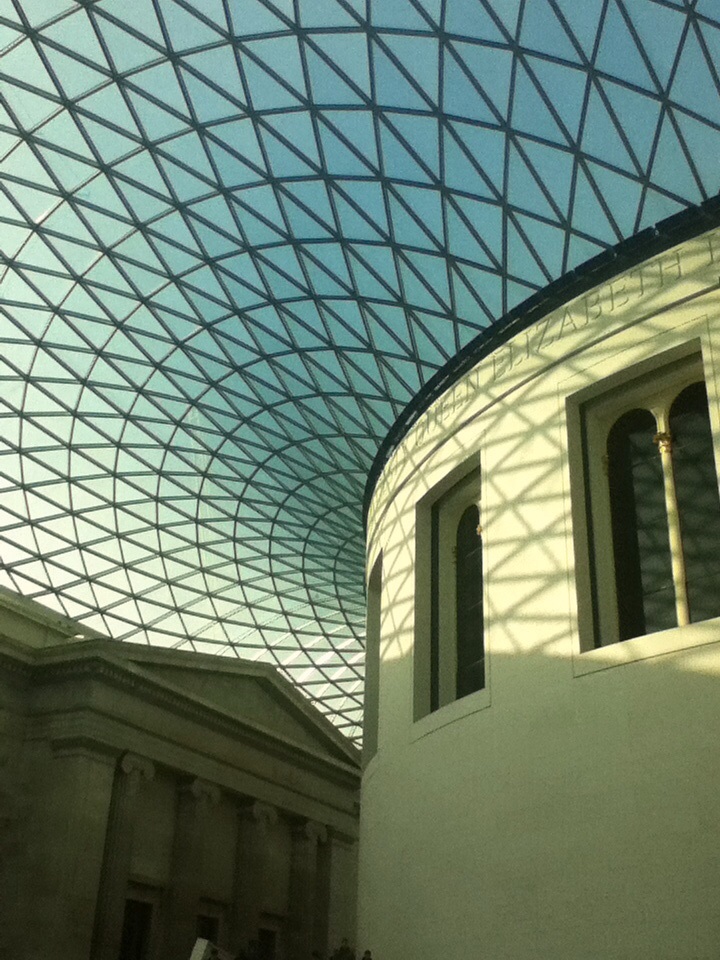 ---
Designed by Foster and Partners, the Queen Elizabeth II Great Court transformed the Museum's inner courtyard into the largest covered public square in Europe. It is a two-acre space enclosed by a spectacular glass roof with the world-famous Reading Room at its centre.
The courtyard had been a lost space since 1857. The re-design of the Great Court meant that this hidden space could be seen again.
The design of the Great Court was loosely based on Foster's concept for the roof of the Reichstag in Berlin, Germany. A key aspect of the design was that with every step in the Great Court the vista changed and allowed the visitor a new view on their surroundings.
Work on the Great Court's magnificent glass and steel roof began in September 1999. The canopy was designed and installed by computer. It was constructed out of 3,312 panes of glass, no two of which are the same.
At two acres, the Great Court increased public space in the Museum by forty per cent, allowing visitors to move freely around the main floor for the first time in 150 years.